Mark Pugh embraced our playful puppy Diesel and is now a puppy friend for life!
Please take advantage of the preWED engagement photography session. We had such a relaxing and fun afternoon with Mark.
Mark Pugh took the time to get to know us as a couple and helped us to relax and enjoy being in front of the camera lens.
It was lovely to see the results before the wedding and we included some of the engagement photos as decorations at our wedding venue, The Carriage Hall (Diesel was watching over us all day!).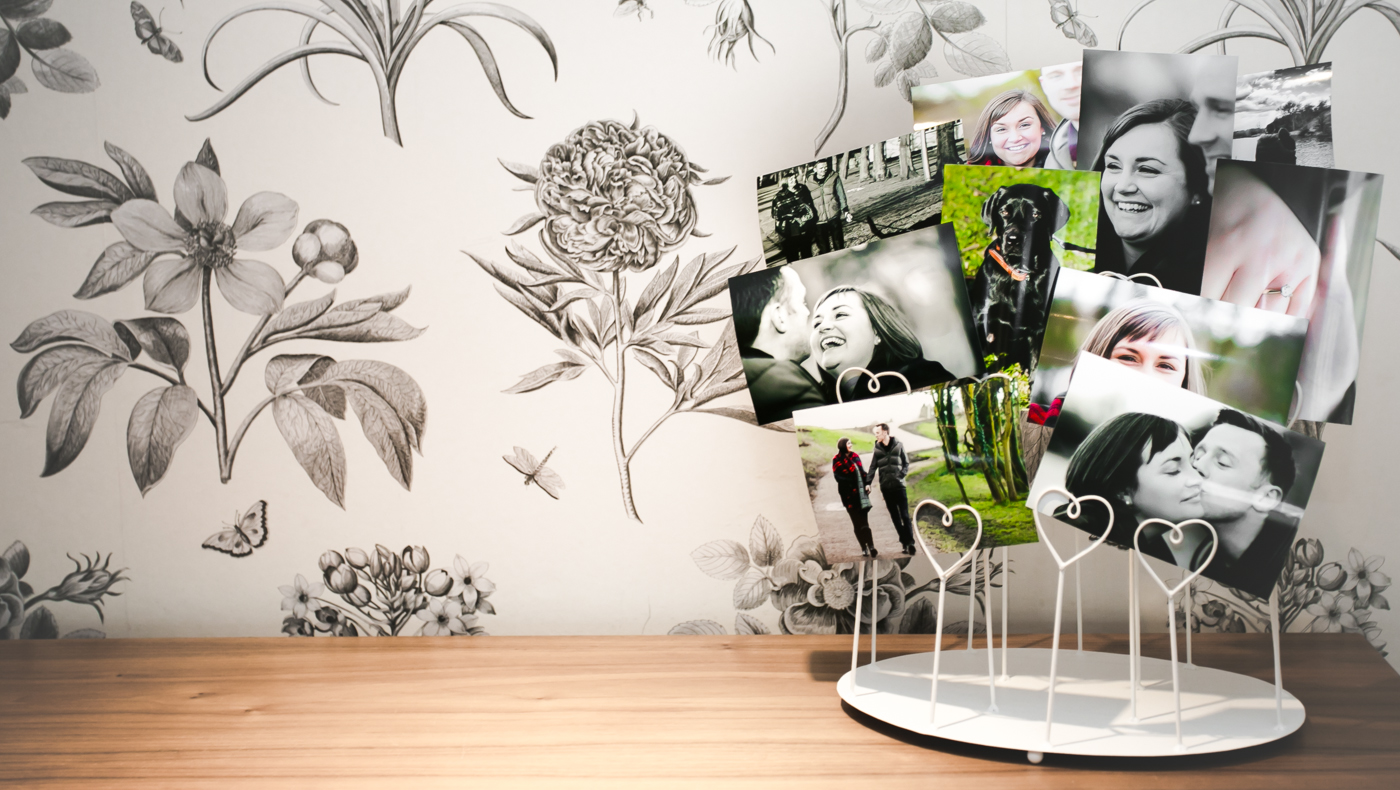 Mark Pugh was a polite, friendly and a honorary member of the bridal party during the morning preparations, he even helped with the family button holes!
As a bride he was a professional comfort to have around during a hectic time. From the church service into the wedding breakfast and then on into the evening reception we only had quiet, gentle direction from Mark to ensure we captioned the perfect shots we wanted, he became invisible socialising with our family and friends with such a natural manner.
We had a little rain on our day but Mark was super in finding a window of sunshine to create some fabulous outside shots, this included a 10 minute newlyWED session of time to ourselves which was a perfect idea and a special moment we will both remember forever.
During the whole wedding planning and the big day we never once worried about the photographs. We knew our forever memories were in professional hands and we have never been disappointed. The photographs are a delight to proudly show to all our family and friends.
We would highly recommend Mark Pugh to be a key part of your wedding day and a friend for married life.
You can view Sarah and Jonathan's wedding story and stunning photography by www.markpugh.com by clicking the image above.