Team MP were absolutely delighted to be given the opportunity to interview Debbie Hilton, Owner of www.perfectweddingsevents.co.uk.
Perfect Weddings Events have built a reputation as one of the East Midland's leading Wedding Event organisers.
Focused on heritage venues, Perfect Wedding's shows are a cut above the rest, and are highly regarded by both exhibitors and visitors for their style, elegance, and attention to detail.
When interviewing Debbie, the main thing that stood-out was that she is passionate and believes wedding events should be free-of-charge to attend because it's similar to visiting retail outlets/shops on your local high street where you purchase products and services. Debbie talks in detail about her unique wedding shows and we are delighted to share her future plans and aspirations below.

Enjoy.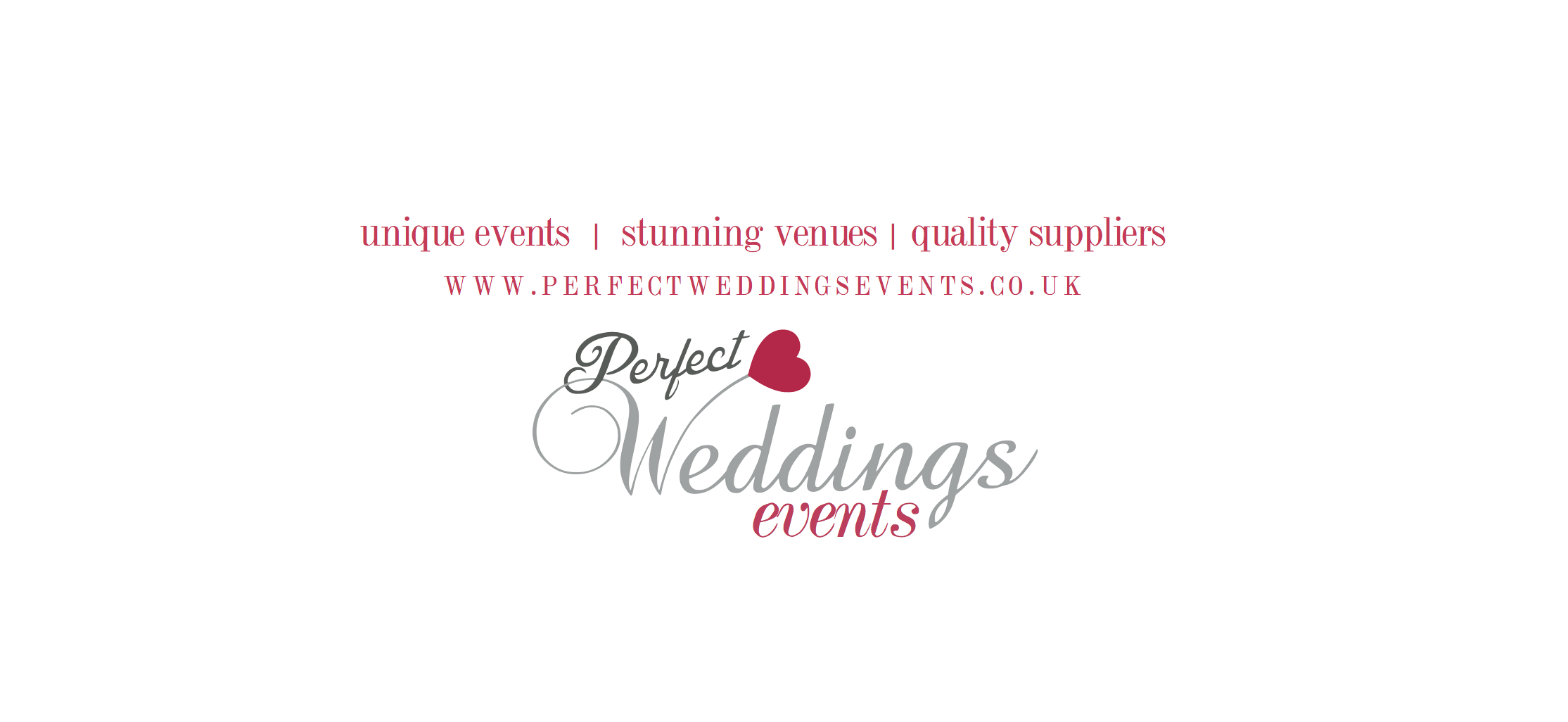 Tell us a bit about yourself: Who you are/qualifications, and how your unique wedding events evolved?
I qualified as a Human Resource professional many years ago, obtaining a Master's degree in Strategic Human Resource Management. I have extensive work experience in dealing with people from many different walks of life which I have found invaluable when creating my own business.

I am a sociable person with good communication, organisational and negotiating skills and these equip me to develop partnerships and deal with numerous suppliers and customers.
I have always been a very well organised person throughout my career and have extensive experience in the organisation of events in the HR arena. In my personal life I have always had a passion for organising occasions - I was always the one that got the job of arranging family and friends social events, outings and parties. Being a working Mum throughout my career life was indeed hectic but when my son flew the nest I decided to take some time out and took early retirement from work and went to live in Spain for three years.
It was whilst I was living in Spain that my brother gave me the job of planning and coordinating his wedding in Spain and organising for the whole family to fly over for the occasion. This is where my journey began. I just loved the whole process and buzz that went with organising the event. This then led to me organising another wedding for ex pat neighbours and this snowballed and so my love for weddings and events grew.
My husband and I returned to the UK in 2010 and being somewhat older, together with the down turn in the economy I found it quite difficult securing suitable permanent employment. At this stage my son had gone to live in Canada so I had no real family commitments so I made a promise to myself that in January 2013 I would start my own wedding planning business in the UK and launched Perfect Weddings.
I felt I needed some formal training and guidance in this area, therefore took The Wedding Planning College courses ('Wedding Planning' and 'Setting Up your Own Wedding Planning Business') in February 2013.
An integral part of developing the weddings planning business was to develop working relationships with wedding professionals and networking in general. Forging relationships with such a wonderful range of professionals was the catalyst that the event planning side of Perfect Weddings has evolved.
I have a genuine passion for everything old, vintage shabby and rustic and as this styling seems very popular for brides to be I decided to showcase my wedding events with this theme wherever possible.
When someone attends your wedding events, what will they see, and why are your wedding events different?
My events are personal and friendly but always professionally run.
The suppliers are always extremely helpful and have a genuine interest in the bridal couples' plans.
Visitors to the events will see a cross section of wedding suppliers, all with different styles and one or two exhibitors that are unusual. I try and offer the bridal couple something different to consider for their special day. Suppliers at my events come highly recommended and are quality and trusted professionals. My events differ from many other wedding events with their distinct vintage, shabby chic theme.
We understand that you have several wedding shows organised this year with your next event being on Sunday, 22 March 2015 at Wollaton Hall; what are we to expect from this wedding event? Will there be any freebies?
The Wollaton Hall Show is in the Vintage Shabby Chic styling and it gives bridal couples the opportunity to view this wonderful venue.
There will be a vast range of suppliers offering discounts and special offers on the day and lots of free samples to try.
Ice cream, cocktails, free hair trials, free tea and cake in our vintage tea room for the bride and lots more.
There are two professional catwalk fashion shows, 12noon and 2.00pm and lots of entertainment throughout the day.
This will be a fun packed busy day for all.
You have rebranded your events from 'Fayre' to 'Show'. Why?
I think that the title 'Fayre' is much too narrow and gives an impression of just a few wedding suppliers exhibiting. I host a complete wedding event where there is entertainment, things to do and see, fashion shows that are entertaining rather than just a cat walk, many diverse and different ideas to experience. That is why I have rebranded the events. They are a wedding show experience.
Do you have to pay to attend your unique wedding shows? If free of charge, why?
All my events are free of charge.
Reasons for adopting this model are a combination of market research within a very competitive market place and financial constraints.
I do not feel that it is appropriate to charge an entry fee for visitors and potential customers of the suppliers. We do not pay an entry fee to go and purchase goods and services from retail outlets.
We have noticed you can jump the queue and pre-register for a free ticket. Could you please explain this process? What does 'jump the queue' actually mean? If you pre-register and turn up at your wedding shows, how will this service be different?
All of the advertising gives an electronic link which allows the bride or groom or person who is organising the wedding an option to pre book their entry ticket.
The tickets are downloadable or can simply be presented on mobiles or tablets on the door. This enables these visitors to fast track the registration process by showing their ticket and avoiding the long queues we usually have at registration whilst visitor details are taken.
Basically those that have pre-registered will show their ticket and will be given their goodie bag and fashion show ticket and off they go into the show. Those that have not pre-registered will have to queue to give the registration team details about their wedding.
Do you have anything special planned for your events this year? Obviously you cannot provide details about surprises but are you able to share any clues?
I am always looking for different suppliers to showcase at our events. I try and make each event slightly different with unique suppliers to make it more interesting for our bridal couples.
I am really excited about The Nottingham Castle Event; this has been the first time The Castle has held a wedding event in over 25 years. I can say we will have special guest appearances at this one.
On average, how many exhibitors exhibit at your wedding events? What types of backgrounds do your exhibitors have? Do they provide something different?
The number of exhibitors varies depending on the space available but on average approximately 40 plus exhibitors. All the exhibitors are professional and trusted suppliers, fully qualified or have vast experience in their field. All are personally vetted before being invited to exhibit. I always have a diverse range of exhibitors whilst limiting numbers within each category.
Do your bride/grooms receive goodie bags when they attend your events and what items are contained within these bags?
Goodie bags are given out at all my events. Items vary from free samples of drinks, chocolate bars, shampoos, body lotion, and gift vouchers. I also put a few fliers in from exhibitors that have been unable to book in the show.
I also have 20 Luxury bags sponsored by a local beauty salon which include a voucher for a free skin care treatment and some luxury skin care products.
Feedback and reviews from your exhibitors boast that they are rushed off their feet when they exhibit at your wedding events - How do you attract a large audience? How do you promote your events?
Extensive use of various social media sites to promote my events.
Use of popular event web sites such as Billetto
Advertise on several wedding fayre/events and 'what's on' websites
Mail-outs using an extensive data base of brides
Flyers which are circulated to relevant businesses
Banners displayed at targeted locations (including the event location).
Adverts in selected media publications.
Do you have a team of people that work for you on the day of your wedding shows to ensure your wedding events run smoothly?
It is very time consuming setting up on the day as I provide furniture and props for exhibitors to use. I decorate and style the venue to look attractive and welcoming to the bridal couples. I could not do this single handed. My husband is a massive help and an integral part of the team. He looks after registration where I usually have a team of four on the registration desk to try and speed up the process for the visitors. I am often approached by students wanting work experience in the events field so I try and help them out and get them involved with the planning and invite them to join us on the day. I have Laura this year who will be joining me again at The Wollaton Hall Vintage Shabby Chic Wedding Show.
Are your wedding shows zoned, for example with an entertainment area, the catwalk etc...?
I have not zoned areas at my events. The heritage sites do not lend themselves to operate different zones easily. Some venues will allow the catwalk to be in a separate area but other venues have the catwalk in with the exhibitors.
I have thought about this but feedback so far from exhibitors is that they prefer to be mixed.
I personally think that it creates more interest if the show is mixed and not zoned.
Tell us more about the catwalk and what to expect from the fashion shows?
Each fashion show at each venue is different.
There are different suppliers exhibiting on the catwalk at each event. The catwalk provides a show case to see amazing bridal gowns and accessories, groom/menswear, and mother of the bride and occasion wear for the special day. I work with the same model agency and lighting company at all my events which results in a, professional, stylish, informative and fun show.
Do you have a team of people who style your catwalk fashion show? Who is involved?
Yes, I employ a professional model management agency who liaises with the suppliers appearing on the catwalk re styling, models, makeup, music and comparing a script. I also employ a professional production team who provide lighting and sound for the show.
And to summarise, what are we to expect in 2016 from the Perfect Wedding Events Team? Do you plan to expand your wedding shows? Do you plan to host more events at other stunning venues? Are you planning to increase the size of the quality suppliers who exhibit?
I am really excited about 2016.
I am definitely looking to host more events at interesting and unique venues. I hope to showcase these venues and offer the bridal couples the opportunity to consider alternative venues for their special day.
I am looking to broaden my portfolio of venues next year and also develop partnerships with more unique, quality and interesting exhibitors to add to my bank of Suppliers.
Anything else you wish to share with us.
Soon after Perfect Weddings launched I was given the opportunity to work part-time in an Estate Agents as a Field Sales Negotiator taking prospective buyers to view property. I decided to accept this post short term as it would help fund the setting up of Perfect Weddings. I do find I really enjoy this job meeting lots of different people and helping them find their perfect home. Whilst undertaking both jobs is demanding and hectic I do find they complement each other in many ways (meeting people, negotiating skills, managing a busy diary etc.)
I am really happy with my busy life and love the fact that I meet so many great people.
Debbie Hilton
www.perfectweddingsevents.co.uk
Thank you so much for sharing your business journey with MP Media.
We cannot wait to see your business aspirations come to fruition Debbie.
Team MP.
Do you own a business? Would you like to be featured?
complete the short form below and say hello.