Today, we are delighted to share a stunning wedding featuring Swancar Farm Country House and our first ever 'bridesman' captured on the 1st Apri in Nottingham, UK.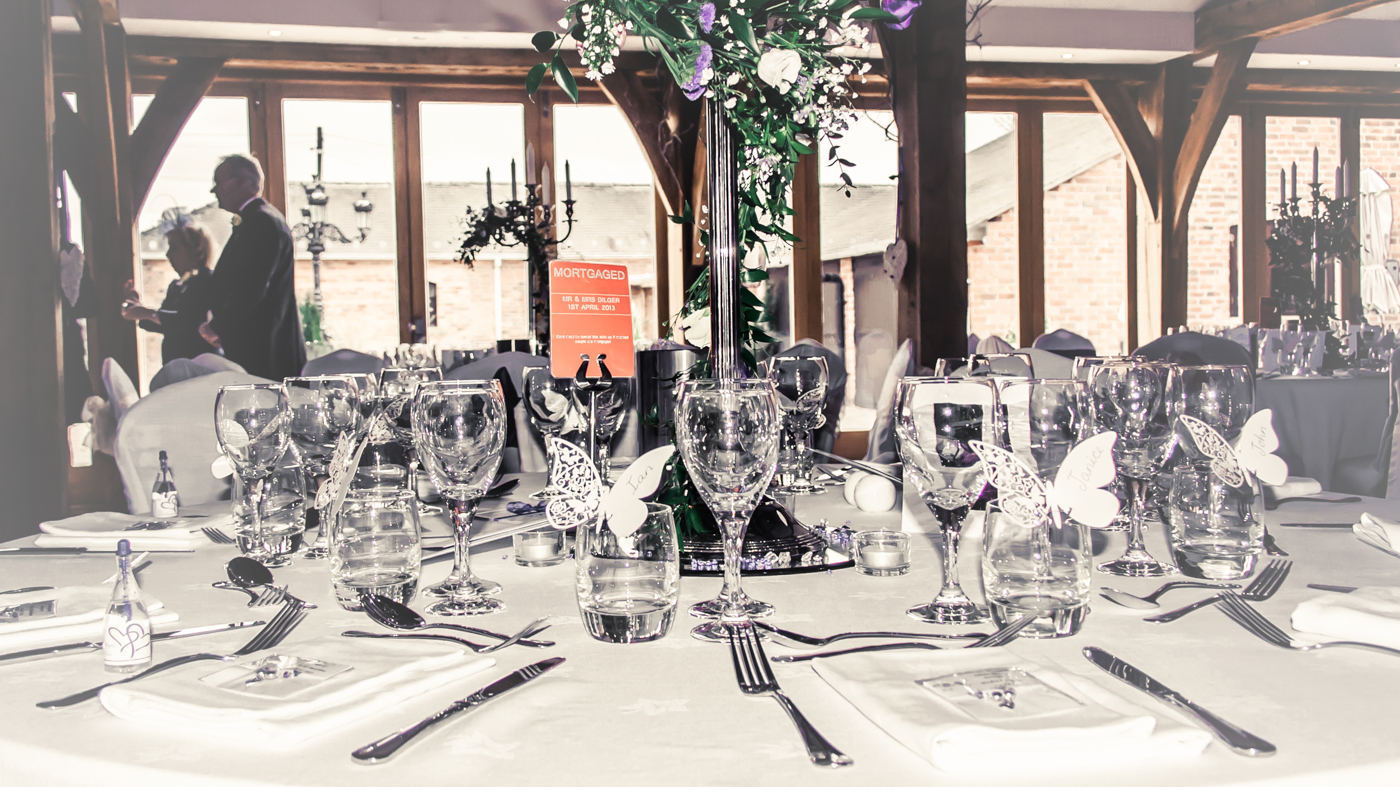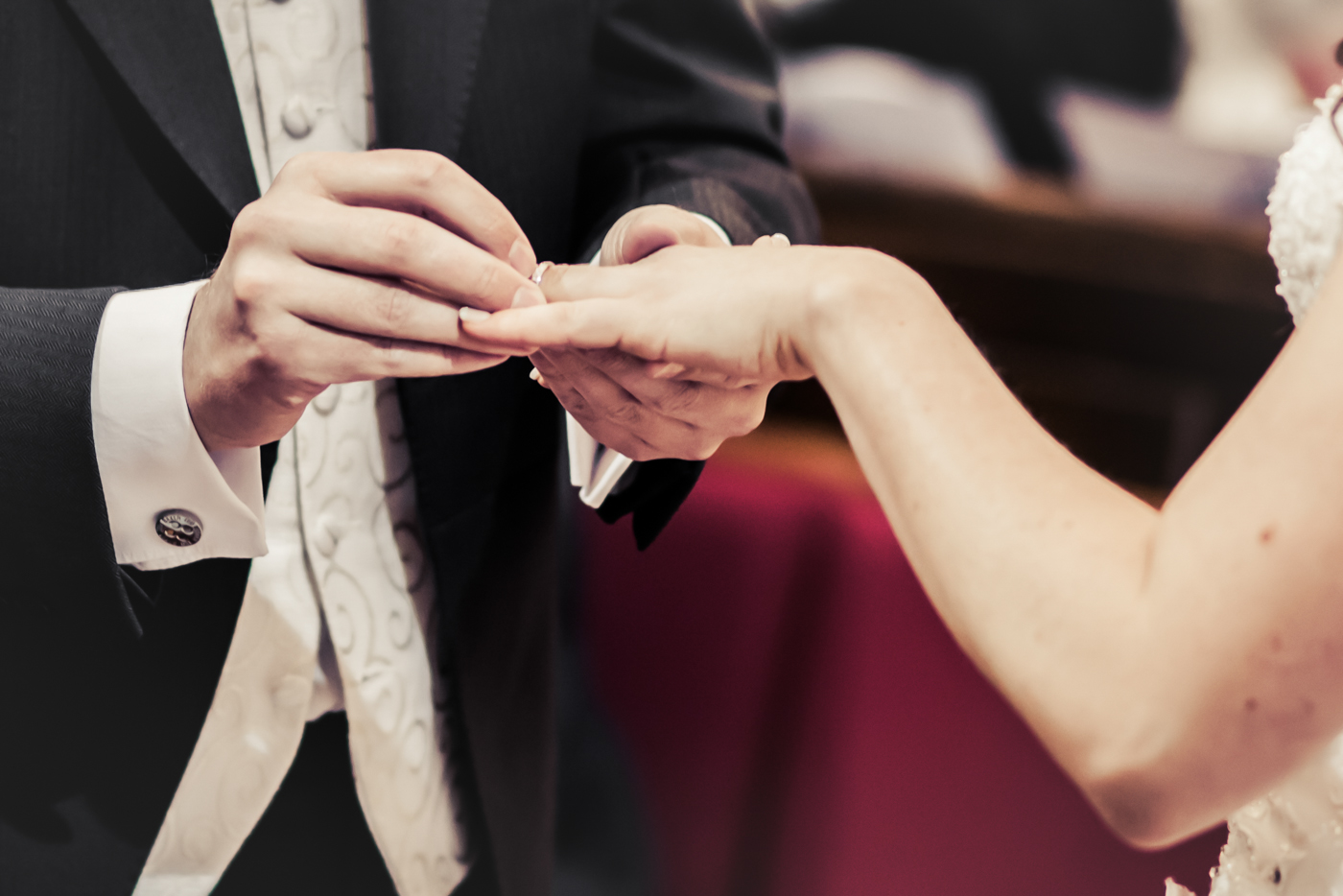 This wedding has never been featured in its entirety on the MP Media wedding blog. However, a small selection of images were featured on a wedding planner's blog in the past.
We just had to share the full story as we feel this wedding needs to be seen by everyone. The detail from the monopoly theme to the colour scheme is simply beautiful.
THE DAY OF THEIR WEDDING
Mark Pugh and his Consultant Pam joined bride Hayley in her beautiful home at the beginning of a very special day. Jenni Hughes, better known as Makeup by Jenni, was on hand to provide her expertise to the brides and bridesmaids. After photographing everyone's shoes and dresses, the time had come for Hayley's bridesmaids to help her fasten her beautiful wedding dress by Sophia Tolli.
A VW Camper from I love vdub weddings arrived to take everyone to the local church, St. Mary's, in Arnold, and Mark Pugh was ensconced at the church ready for Hayley's arrival. As she made her way down the aisle, MP was privileged to be able to capture such a beautiful moment.
With the ceremony complete, there was time for a handful of formal photographs in the grounds of the church, plus the obligatory confetti photograph. With the formalities out of the way, everyone made the short journey to Swancar Farm Country House in Trowell, Nottingham, UK.
With its grand Oak Hall, courtyard and extensive grounds, we understood why Swancar Farm Country House was Hayley and Matt's first, and only, choice for their wedding reception venue. Mark Pugh has captured weddings at Swancar Farm Country House several times, and he always find the staff to be friendly, helpful and accommodating to his requests.
The couple had put a considerable amount of thought, time, and effort into their reception: They are huge fans of board games, so Matt (the groom) made a custom table plan based around a Monopoly board, and each table was named after a popular board game. Yet again, we were deeply impressed by our couple's inventiveness and creativity. No detail was overlooked: In addition to a props table for photographs, the couple had even provided a games console Guitar Hero connected to a projector for a 'big screen' experience.
After a series of hilarious speeches, the time the couple cut the cake (which was made by Hayley, and a friend) covered in ivory fondant, with a model of Hayley, Matt and their cat sat on a box of board-games!
Hayley told us why she chose Mark as her photographer: "We chose Mark Pugh for our wedding photography after seeing his stunning portfolios and for the excellent photography package that we were offered. Mark Pugh also made us feel very comfortable and was easy to talk to. We had a pre-wedding shoot with him where we spent a chilly morning at Newstead Abbey searching out places to take photos and trying out some different poses. This gave us a good idea of what we liked and what to expect on the day, and the photos from it were fantastic! All of our friends have loved them and been very complimentary. During our wedding day Mark Pugh was very discrete as he worked at getting photos of our guests enjoying themselves, and his ideas for some of the posed photos were brilliant!".
Mark Pugh left the couple dancing the night away to the ever-friendly Richie Muir and his band.
We will never forget Hayley and Matt's special day at Swancar Farm Country House, and we hope you enjoy this selection of beautiful images as much as Mark Pugh enjoyed capturing their wedding.
ABOUT SWANCAR FARM COUNTRY HOUSE
It's easy to see why Swancar Farm Country House is one of Nottingham's busiest, and most popular, wedding venues. Set within 250 acres of rolling Nottinghamshire countryside, this 16th century country house provides a wonderful backdrop for weddings and is perfectly situated within easy reach of the M1 and local surrounding areas of Nottingham, Derby and Leicester.
The venue is given exclusively to each couple on their wedding day, and Swancar Farm Country House offers Wedding and Events Managers to look after each client.
It's been difficult to decide which images we should share from Hayley and Matt's wedding, as their collection contains over 400 images. However, we have decided to share 200ish photographs on behalf of www.markpugh.com, and these can be viewed below.
As always, enjoy.
THE TALENT INVOLVED
Wedding Photographer: www.markpugh.com
Wedding Dress Designer: Sophia Tolli
Bridesmaid Dresses: Monsoon
MUA: Make up by Jenni
Hair Stylist: Jenny at Limelite
Florist: Elaine Harpham, Petals Bows and Celebrations
Groom Attire: Slaters
Favours: Captivating Crystals
Musician/DJ: Richie Muir Band
Transport: I love vdub weddings
The Engagement and Wedding - In Hayley's Own Words
We got engaged in the summer of 2011 we went to Kuala Lumpur to stay with some good friends who live there. We had planned to stay with them for the majority of our stay, which saved us enough money to allow us to also fly to Borneo and stay for five nights, and go to Singapore for a few nights. Before we went, Matt had told me to pack some 'nice clothes and heels' which initially made me suspect he might propose, however, after searching his suitcase for any 'cube-shaped' objects I convinced myself otherwise. After only two nights at our friends, I was told in the morning to pack an overnight bag. I had no idea why, but again had my suspicions… I was cross that Matt had booked somewhere for the night as we were meant to be on a budget! Our friend drove us to the centre of Kuala Lumpur and dropped us off at the well-known 'Traders' Hotel, where I was even more surprised when we checked in to our Corner Suite, complete with lounge, views of the Petronas Towers, luxury bathroom and king sized bed! Matt reassured me that he wasn't going to do anything silly; so we had afternoon tea, cocktails and chose our food for dinner in the restaurant. However, on the way to the restaurant Matt said he needed something from the room, so we went back. Yet another surprise occurred when he opened the door and the lounge of our suite had been turned into a dining area for two! Candles and rose petals covered the suite and there was a huge bunch of lilies (my favourite flowers) in the middle. It turns out we had pre-ordered our dinner so we could eat it in our room with our personal butler! After three courses of gorgeous food, eaten at our romantic table for two directly opposite the Petronas Towers, I was feeling relaxed and had convinced myself that Matt would have proposed by now if he was going to. Because the cityscape was now lit up beautifully, Matt suggested I take some photos. As I did, unbeknown to me, he slid a ring box out a hidden drawer and when I turned back round he was on one knee in front of me! Matt had organised this all secretly, I didn't suspect a thing! Following my acceptance and lots of excitement, we ended our evening with cocktails in the infamous Traders 'Skybar'.

We got married at St Mary's Church in Arnold; a gorgeous church which I had attended in the past and previously lived in the Parish of. The Reverends there are so friendly and welcoming, and also we knew we needed somewhere large enough for all of our guests!

Our reception was held at Swancar Farm Country House. Those that know it need no explanation of why we chose this venue. It was the first place we looked at, and we loved it! Matt was unwilling to even consider any of the other venues and we soon returned and booked Swancar – even changing our plans from a Saturday in the Summer, to Easter Monday! When we first saw it, Swancar was still in the process of being adapted into a wedding venue. However, we could see how beautiful the elevated ceilings, exposed brickwork and beams, and large clear windows would look. As well as the amazing Main Barn, there are additional rooms that are included in the venue hire and we knew these would cater for all of needs (Guitar Hero and a Props Table had to go somewhere!) In addition, Tracey, Steve and Mike were so friendly and welcoming; we knew they would look after us!
Our wedding theme was 'Hayley and Matt's Wedding!'
We both like a diverse range of styles and ideas, and so didn't want to be restricted by one set 'theme'. The one thing that Matt had no say in (and he knew this!) was that the main colour would be purple. I've been obsessed with purple since I was younger and love all shades of it! We decided that a darker purple would be better for bridesmaids' dresses and cravats etc, as you can then tie in a lot of lighter colours with it. The bouquets, button holes and table decorations were a mix of lighter and darker purples, with creams and green – they were beautiful! After that, we just went for things that we like. Our table plan was a custom made (by Matt!) Monopoly Board (reflecting our love of board games) that told our 'story' from when we met up to the wedding, and included all of our favourite hobbies and places, as well as places from both of our pasts. We followed this theme onto the tables, which were all named after a board game and had a Monopoly Card name list.

Other things we had on tables were butterfly place cards, homemade menus, purple and clear diamantes, candles, wine glass charms personalised with each guests initials on them and a pack of some of the best 'April Fools Day pranks' for people to look at (our wedding date was 1st April!).

To keep our guests occupied we had a Sweet Table that we created, Guitar Hero on the Wii that was linked up to a Projector and speakers for maximum impact and a Props Table for funny photos! Our birdcage card holder and personalised apple crate brought more of the vintage aspect to our wedding. All of these reflect things that we love.

I found dress shopping quite a stressful experience! Initially it was great fun, trying on lots of gorgeous dresses – which all looked lovely. However, I felt a lot of pressure to pick 'the one' and this was exacerbated by friends who were getting married at a similar one all finding 'the one' and having experiences of bursting in to tears etc! I didn't have this moment, and therefore was concerned that I hadn't found the right dress. After nearly a year of searching and trying on numerous dresses, I finally found one that made me smile and made my sister get up out of her seat! It wasn't what I thought I'd go for, but I'm so glad I did! It was a Sophia Tolli satin ball-gown dress that had an intricately embellished bodice, called Concetta. The sweetheart bodice had a corset back and the full skirt featured beautiful floral and beaded appliqués which stood out from draped satin and a chapel length train. After having it altered to fit and suit me exactly, it was perfect!
We were really pleased with all of our suppliers; see more details below but here's the list!
We made all of our own stationery – invites, menus, name cards etc. We also made our own Table Plan and Table Cards.

I made the 4 tiers of our cake, all different flavours. A friend then covered them in Ivory fondant, and after stacking the 4 tiers she piped the design of my dress embroidery onto the cake in royal icing. She also made a fun cake topped of Matt, me and our cat sat on some board game boxes – to match in with our table plan!

Following the wedding we had a two-night break in York, at a small, family run B&B, which was lovely. We had a wonderful time, despite the extreme cold, as it gave us a chance to reflect on the wedding, take some time out, visit some fun tourist attractions and actually enjoy seeing each other (which we hadn't done much of for months!) As we are both teachers, this summer we are going to America for nearly four weeks to take in the sights of: New York, Washington, Las Vegas, Death Valley, Yosemite National Park, San Francisco and LA. We decided that if you can't splash out on your honeymoon then when can you?! We can't wait!

Any words of advice for future couples planning their wedding?
Enjoy planning and organising, but try to remember that it's only one day. I had spent so long organising and making things for our wedding, that when little things went wrong it was hard to keep them in perspective. I'm really glad that we made things ourselves; it made it really personal to us and Matt's unique Table Plan received so many compliments – it was even suggested he patent it and sell them! Also, don't get stressed about little things that often people don't even notice – we had lanterns in the courtyard at Swancar and most people don't remember seeing them! Most of all though, try to relax and enjoy the day. Everyone always says your wedding day goes so fast, and they're right! Try to take a few minutes to stop, look around and take it all in.

Would you recommend any of your suppliers or anyone else involved in your special day? If so, why?
We would definitely recommend our florist – Elaine Harpham. Having searched around a few florists we were struggling to find someone who could give us what we wanted, within our budget. On Swancar Farm Country House's recommendation we went to visit Elaine and new straight away that she was the one! Her cosy studio and welcoming personality instantly put us at ease and after looking at her portfolio we knew she'd do a brilliant job of our flowers. With regards to what actual flowers we had, we were completely flexible, and after e-mailing Elaine a few pictures of bouquets I liked we left it completely to her professional judgement and we weren't disappointed! The beautiful hand-tied bouquets contained a mixture of flowers that looked stunning – somehow she managed to make them look professional and formal, as well as natural and wild. The flowers for table decorations were equally gorgeous and were the perfect addition to the candelabra that they rested on. We were especially pleased with the buttonholes. Elaine tailored them to our wedding party; making the 'mums' a feminine, sparkly yet gentle accessory, and my 'bridesman' a lavish, feather-enhanced extravagance to make him stand out from the men in Matt's party!

We chose Mark Pugh from www.markpugh.com to be our photographer after seeing his stunning portfolios and the excellent photography package that we were offered; he also made us feel very comfortable and was easy to talk to. We had a pre-wedding shoot with him where we spent a chilly morning at Newstead Abbey searching out places to take photos and trying out some different poses. This gave us a good idea of what we liked and what to expect on the day, and the photos from it were fantastic! All of our friends have loved them and been very complimentary. During the day Mark was very discrete as he worked at getting photos of our guests enjoying themselves, and his ideas for some of the posed photos were brilliant – we are so excited about our 'teachers' photo! We have already ordered an album from him as we know the standard of work will be exceptional.

Another recommendation that we would give, and have given, is Jon from 'I love vdub weddings'. He was friendly, approachable and did a great job of calming my nerves on our journey to the church! The VW Camper that we had as our vehicle was exactly what we wanted (I've had a passion for VWs since I was a little girl!) and we were happy with the cost as well.

Jenni Hughes did my make up and she was also wonderful! Very professional but also so friendly and made me feel at ease instantly. As I don't wear huge amounts of make up, Jenni spent a long time with me trialling different looks and ideas, which I really appreciated. She also taught me how to stick on false eyelashes! In the end, as mine was so good, two of my bridesmaids and my mum also asked her to do their make up too!

My hair was done by the lovely Jenny Thompson at Limelite Hairdressers, in Basford. Having been to Jenny for many years, and classing her as a friend, there was no way anyone else was going to do my hair! Again, she spent a lot of time trialling ideas on me and a bridesmaid, listening to our opinions and thoughts. On the day she opened the salon on Easter Monday just for us. She did my hair and my three bridesmaids, and we loved how it looked! Even better, it stayed in all day (despite some veil problems and very strong winds up at Swancar Farm Country House!).

We were really pleased we chose Slaters to hire suits from. They were extremely helpful and even thought of options for our bridesman! The suits were good quality and fitted well; they looked fantastic!

We found all of our suppliers to be extremely friendly, supportive, helpful and approachable.
Hayley (The Bride).