Truly, madly and deeply in love is the perfect description for the bond Sarah and Jonathan have for each other.
They are passionately in love and this is very evident throughout this beautiful feature, especially during their first dance.
Sarah and Jonathan are lovely, and we were delighted when they booked Mark Pugh to capture their wedding.
Another couple we adore, and Mark Pugh and his Team are so excited about their future!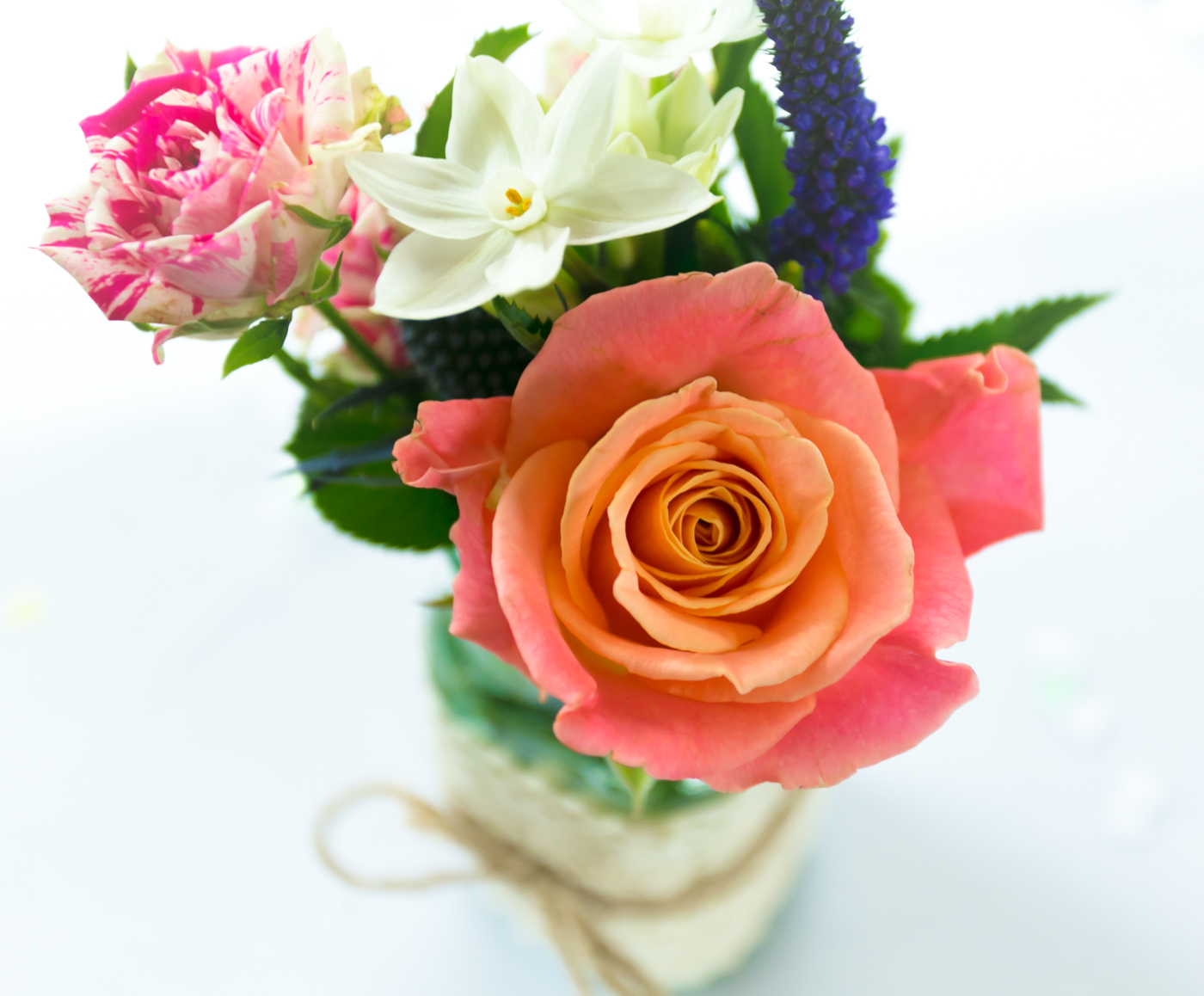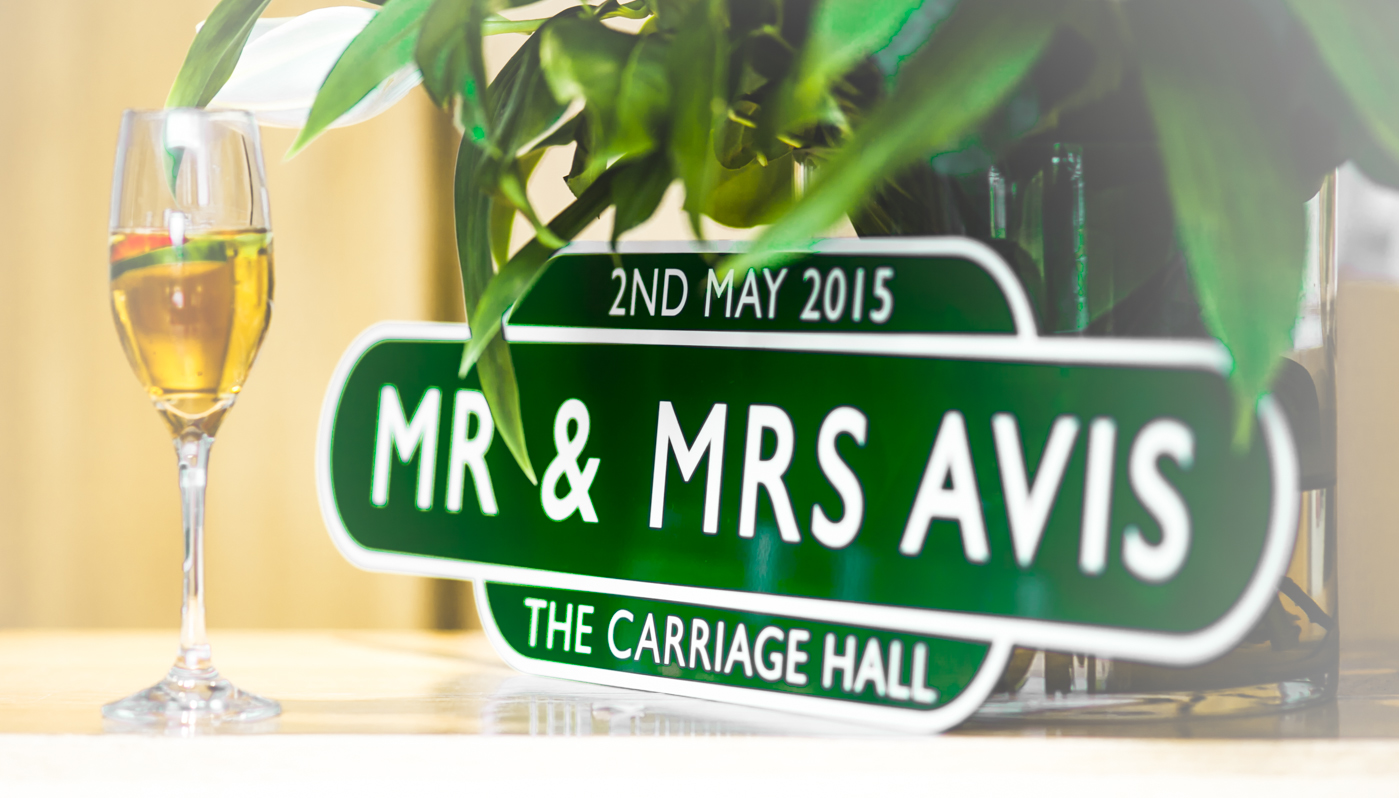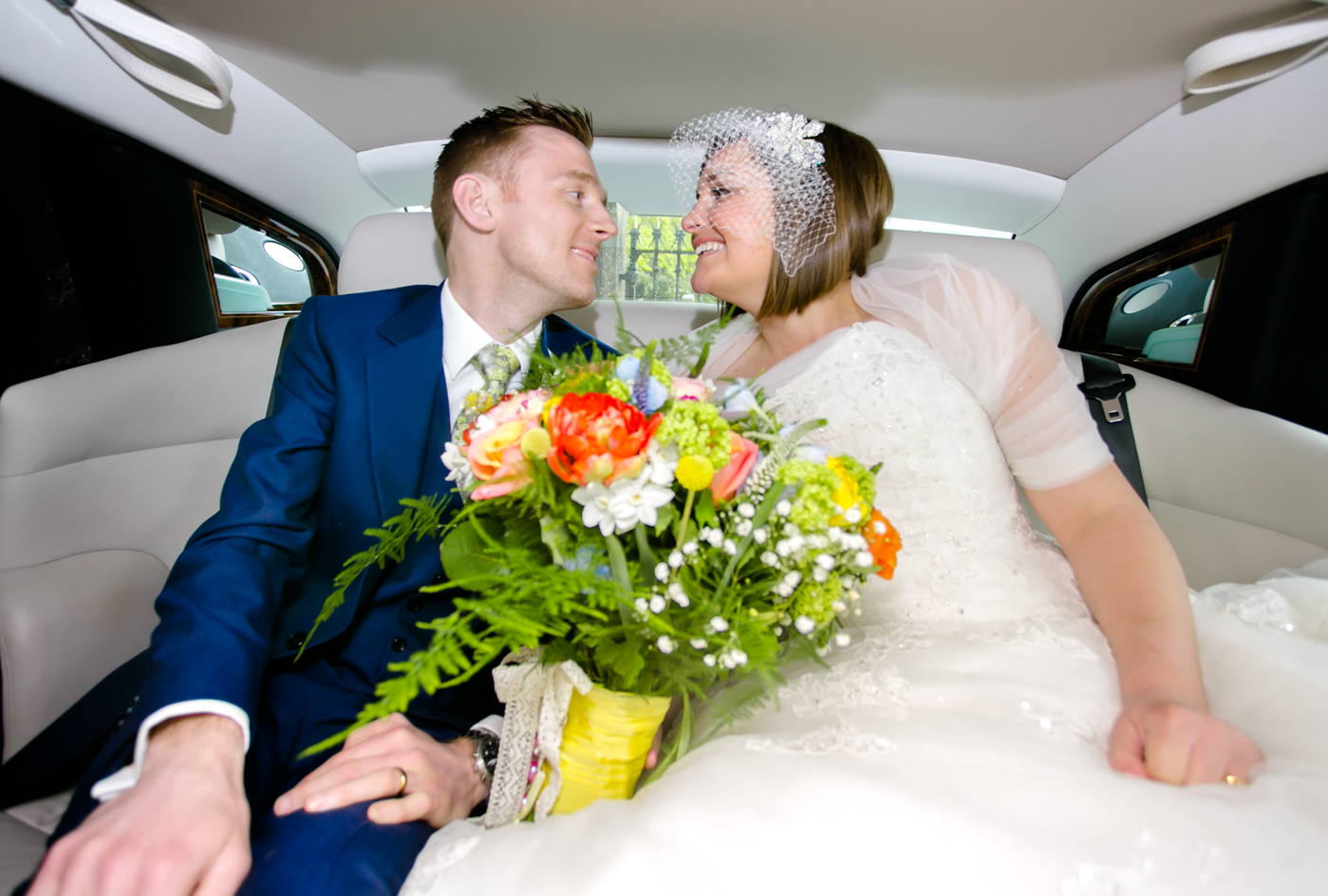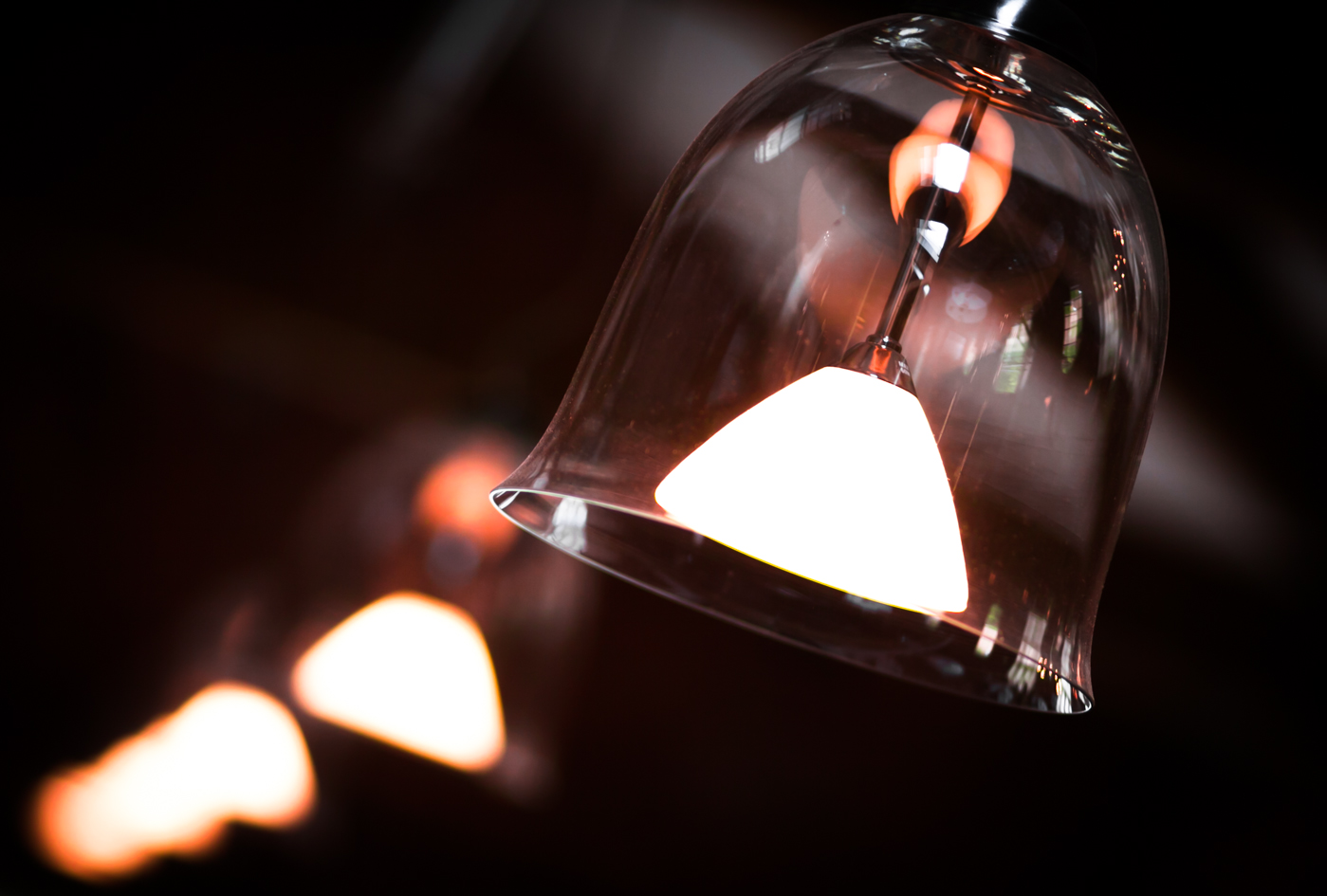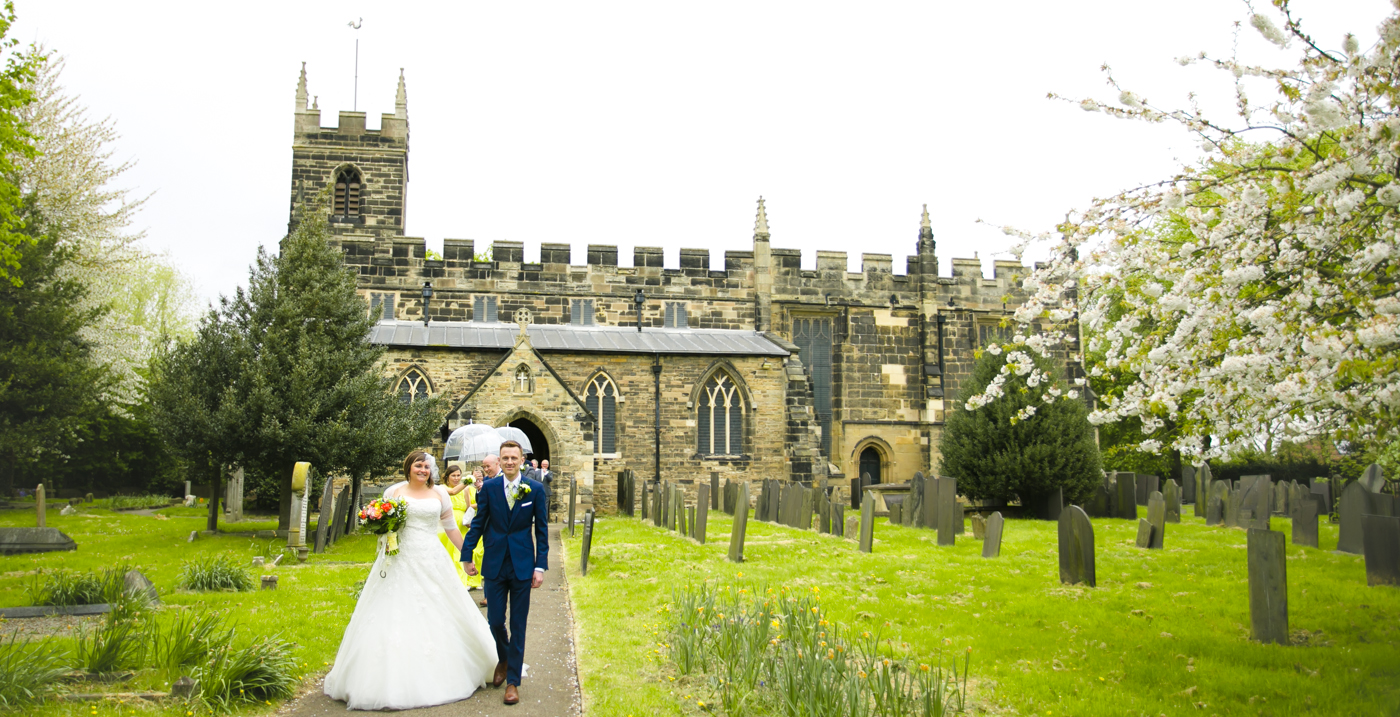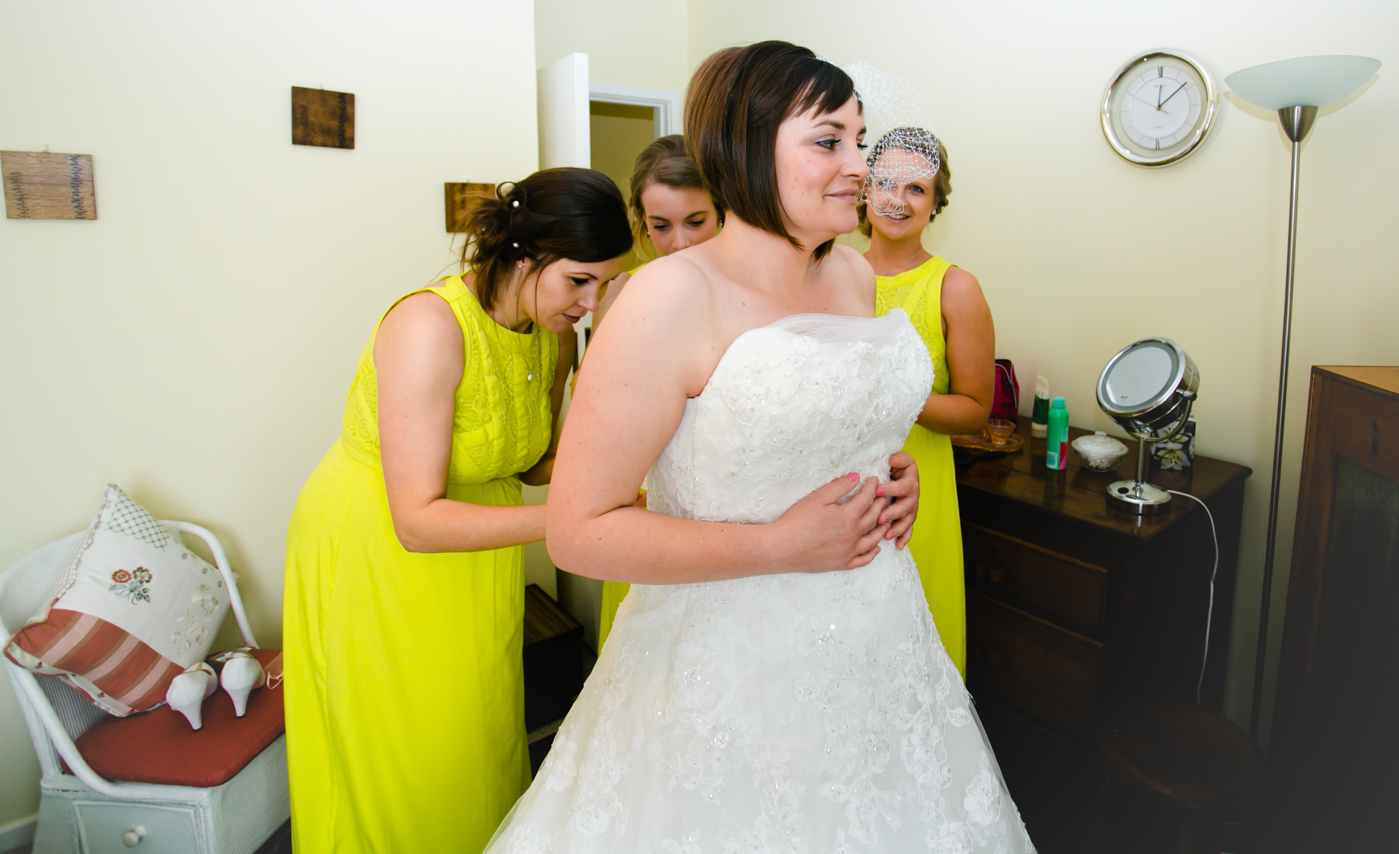 THE DAY OF THEIR WEDDING
They say that if it rains on your wedding day, it will bring good luck, and that's what Sarah and Jonathan recently experienced for a small part of their wedding. However, their colour theme overruled the overcast skies and the vibrance of their floral arrangements (and Sarah's bouquet) reflected their personalities perfectly.
They are an outgoing couple who are full of life! :-)
Award-winning Photographer, Mark Pugh joined bride Sarah at her parent's fabulous 1940s house where she was putting the finishing touches to her hair and makeup, ably assisted by her bridesmaids.
Her Sophia Tolli wedding dress was brought down into the sitting room for Mark Pugh to photograph, and once it was hung up, the noisy, bustling room fell silent as everyone gathered round in an arc to admire it.
After Mark had photographed Sarah being fastened into her Sophia Tolli dress, he set off to St Wilfrids Church in Wilford.
Groom Jonathan was waiting patiently in the grounds of the church with his Best Man, whilst Vicar Phil Marsh was busy getting everything ready inside the church for Sarah's arrival.
With the bridesmaids at the church all ready to go, Sarah's Rolls Royce Phantom from Cupid Carriages made its way up the driveway to the church gate. After stepping out of the car and onto the red carpet, no less, Sarah had her dress adjusted and was ready to walk down the church path.
As Sarah made her way down to the church door flanked by her father and her bridesmaids, Phil's (the Vicar's) cat decided to join in the fun, and walked down the path alongside them. It was an hilarious moment, as you can see from these photographs.
Sarah made her graceful entrance into the church, and Jonathan struggled to hold back the tears as they began their beautiful and thought-provoking wedding ceremony. Phil's sermon was about how amazing Sarah and Jonathan's marriage was going to be because "No-one knows where it's going to go…"
Within a few short minutes, they were husband and wife, and the couple stepped out of the church into the Saturday afternoon drizzle. The Rolls Royce took them to their reception venue, The Carriage Hall in Plumtree, via Langar Hall, where Jonathan proposed to Sarah.
As the Rolls drew-up alongside The Carriage Hall, all of Sarah and Jonathan's friends and family were waiting for them in the reception.
After drinks and formal photographs, the guests adjourned to the dining room for their lovely meal before the room was changed-over into 'evening mode' with live entertainment from our friends, The Burgundys who were awesome!
The Carriage Hall offers flexible accommodation, excellent catering and friendly and efficient staff. It is therefore easy to see why it remains one of Nottinghamshire's busiest wedding and reception venues.
As Mark Pugh left the Carriage Hall, the party was in full swing.
Today, we are delighted to share a preview collection of images from Sarah and Jonathan's extensive wedding photography collection, and have had a challenging time attempting to choose which images should be included as their final collection is going to be amazing. However, we have decided to share 140ish images and these can be viewed below.
As always, enjoy.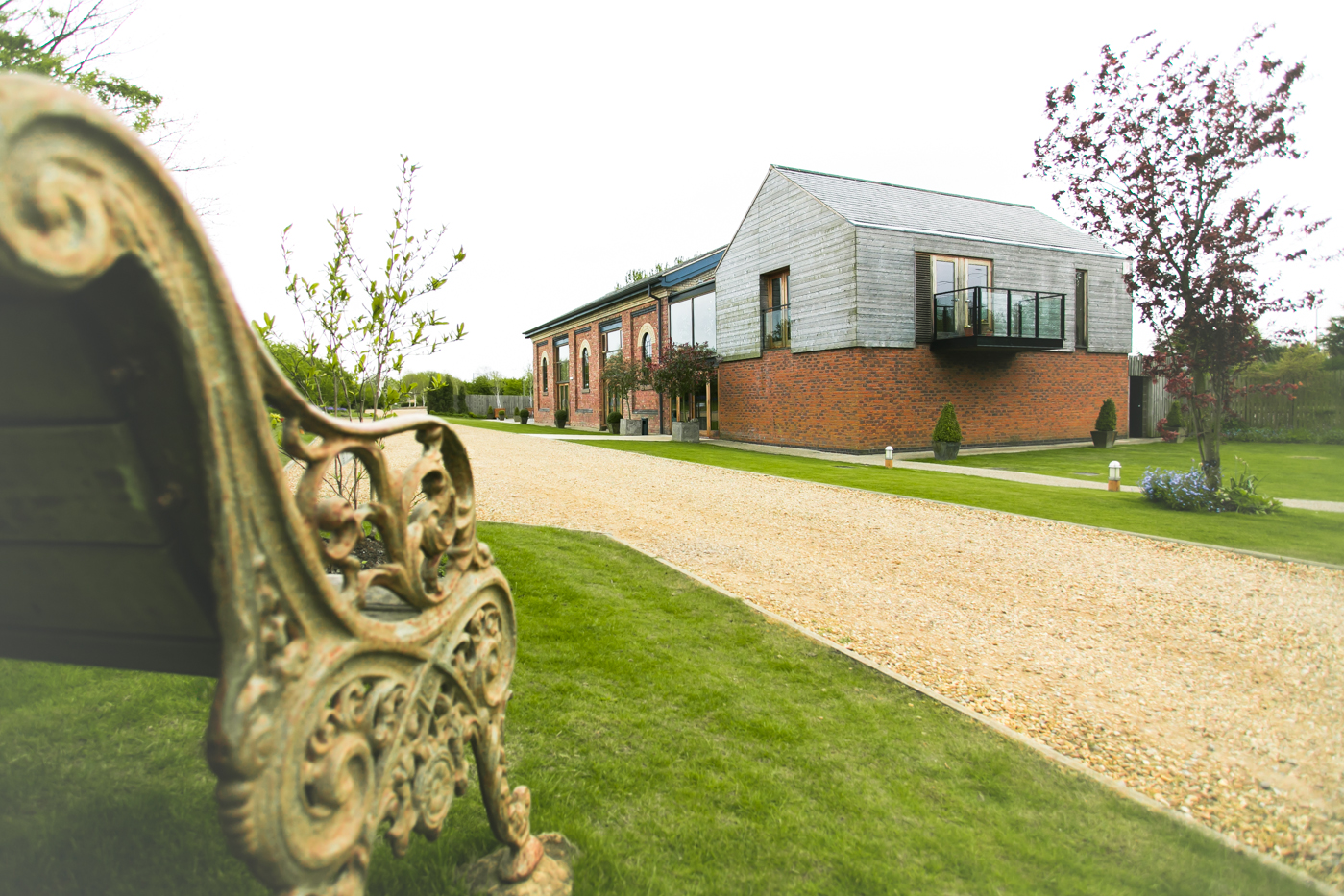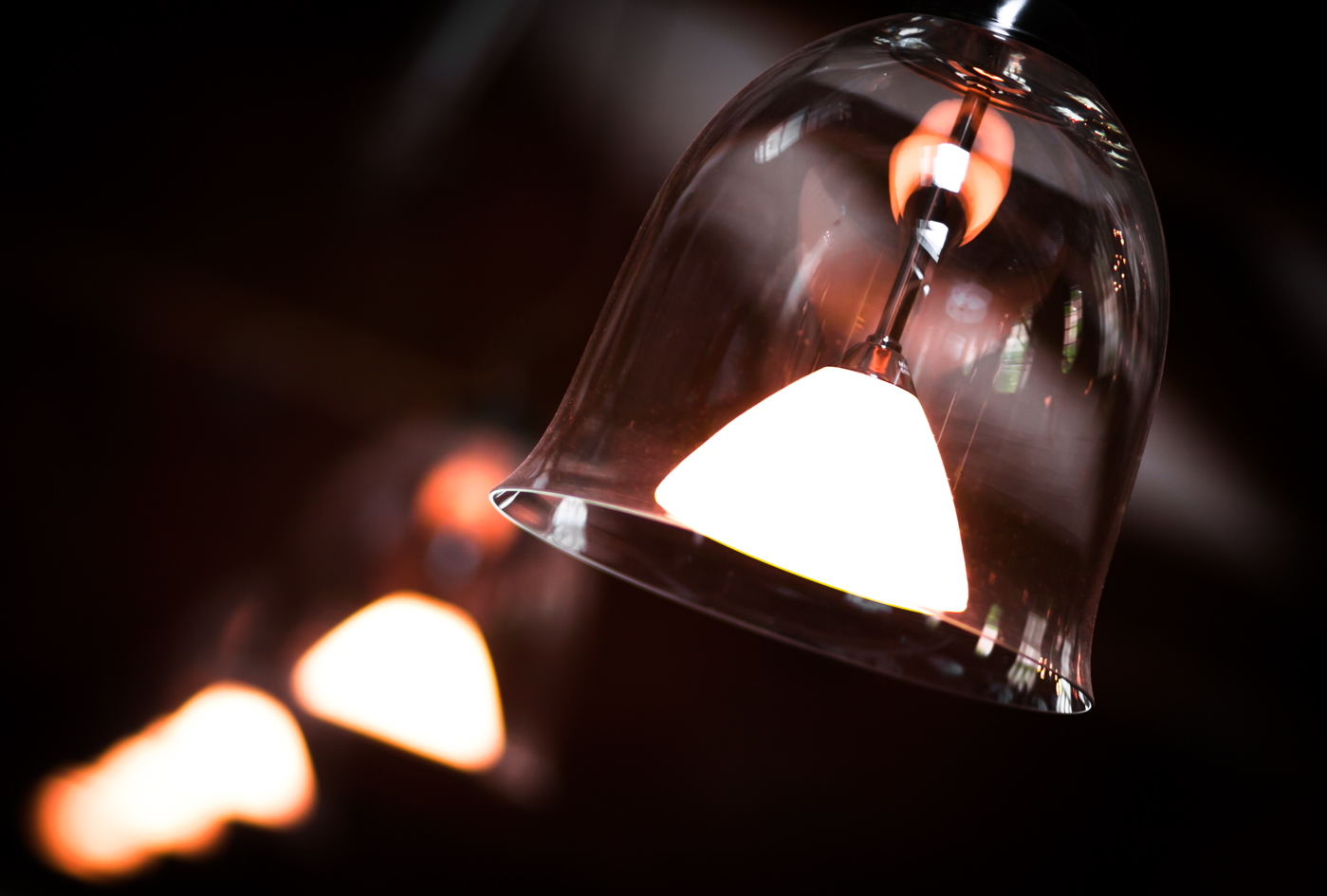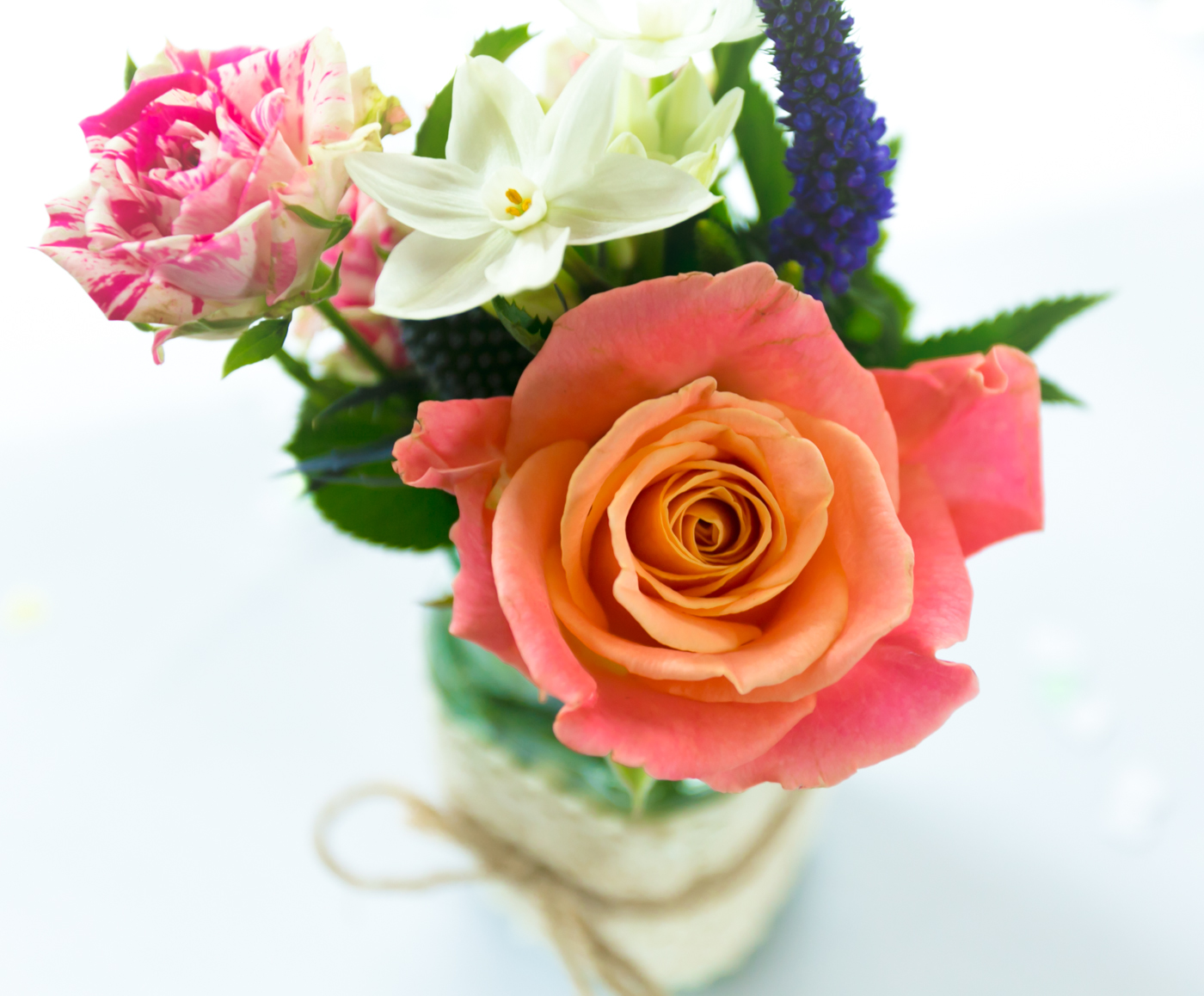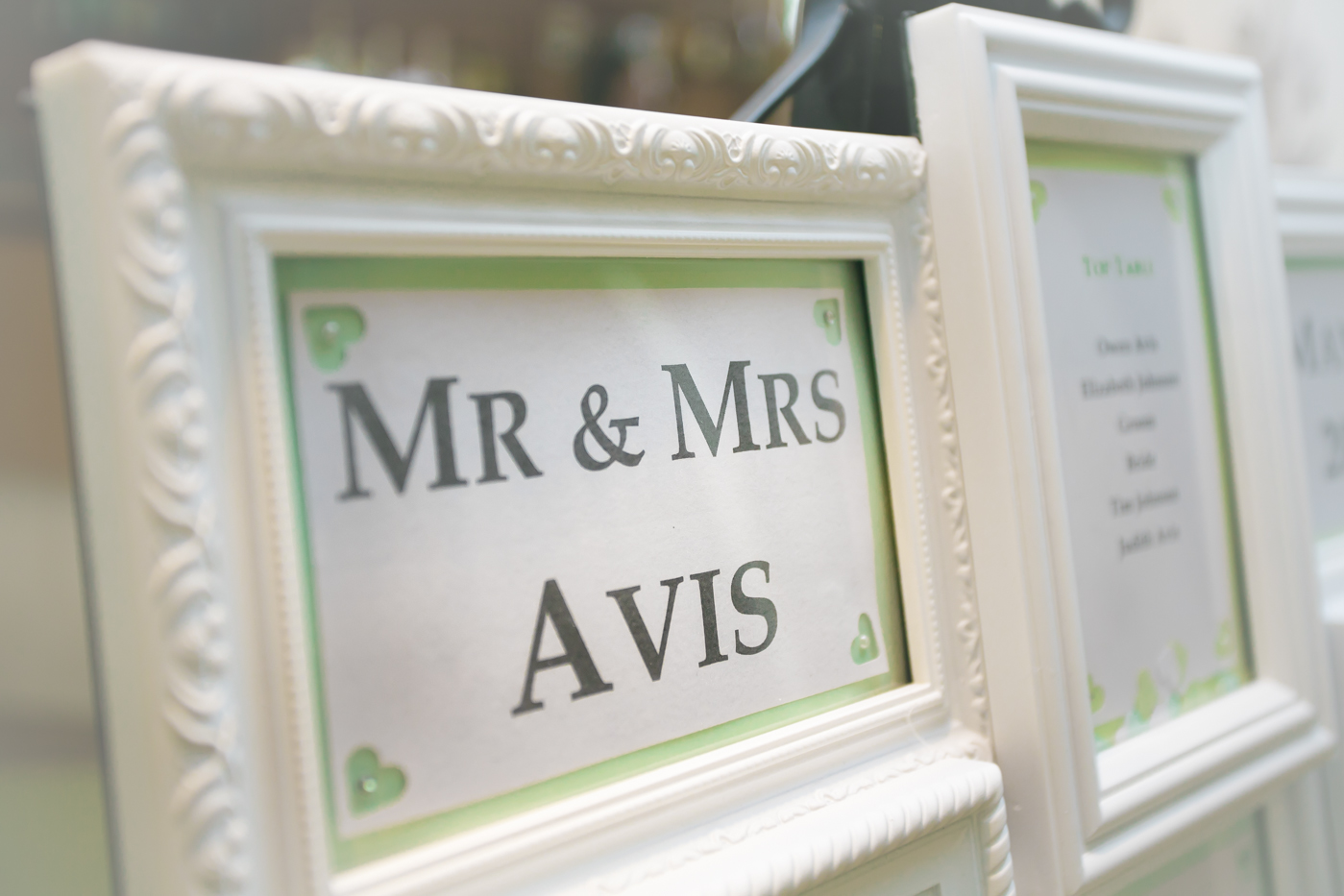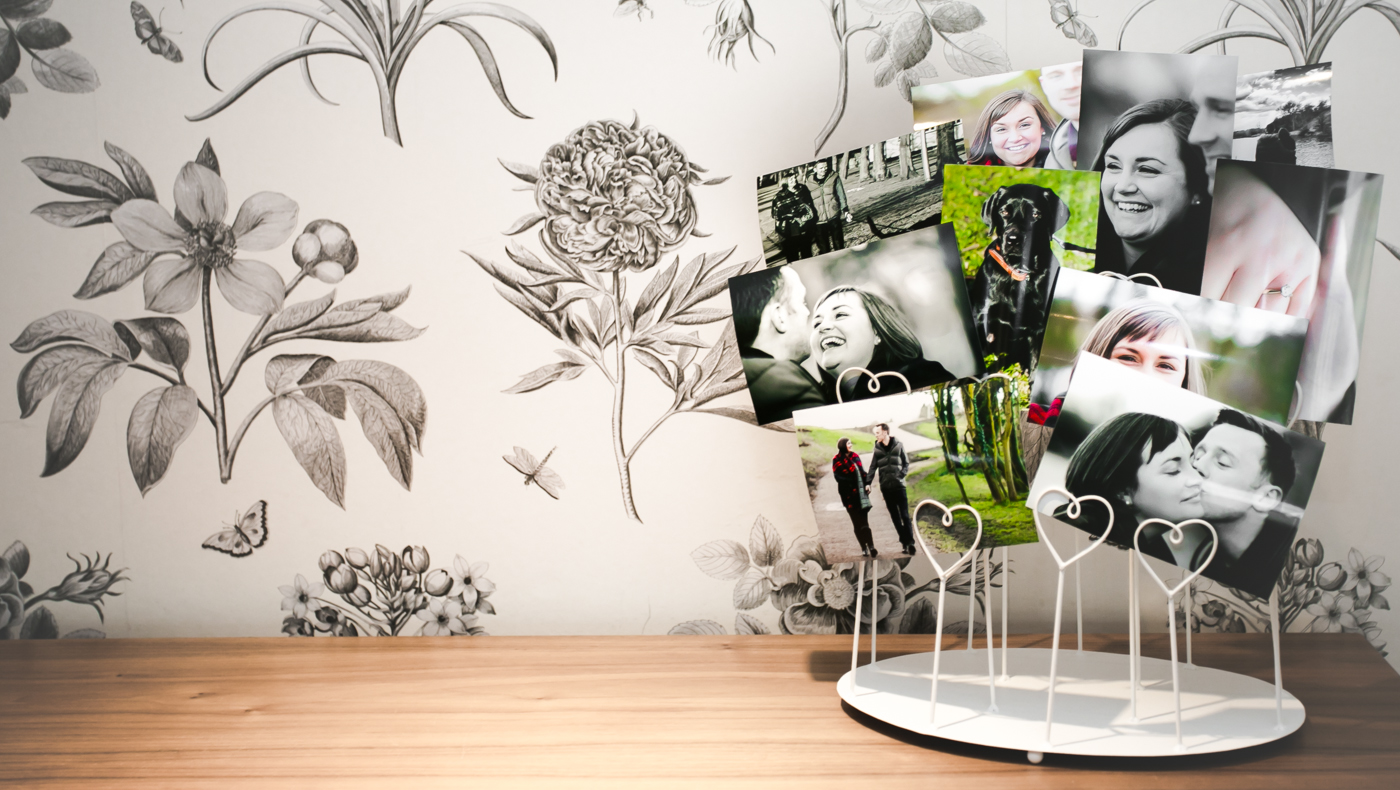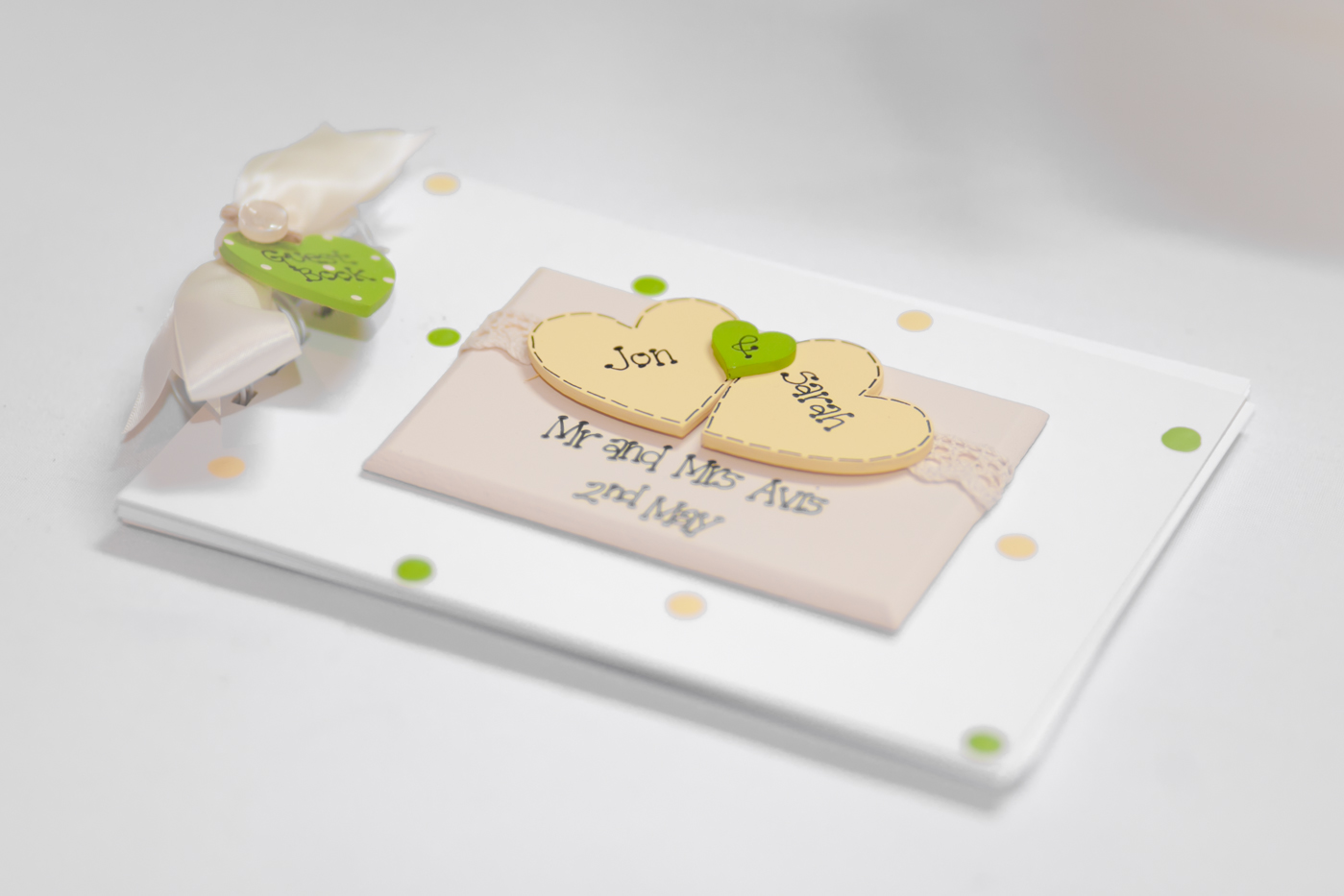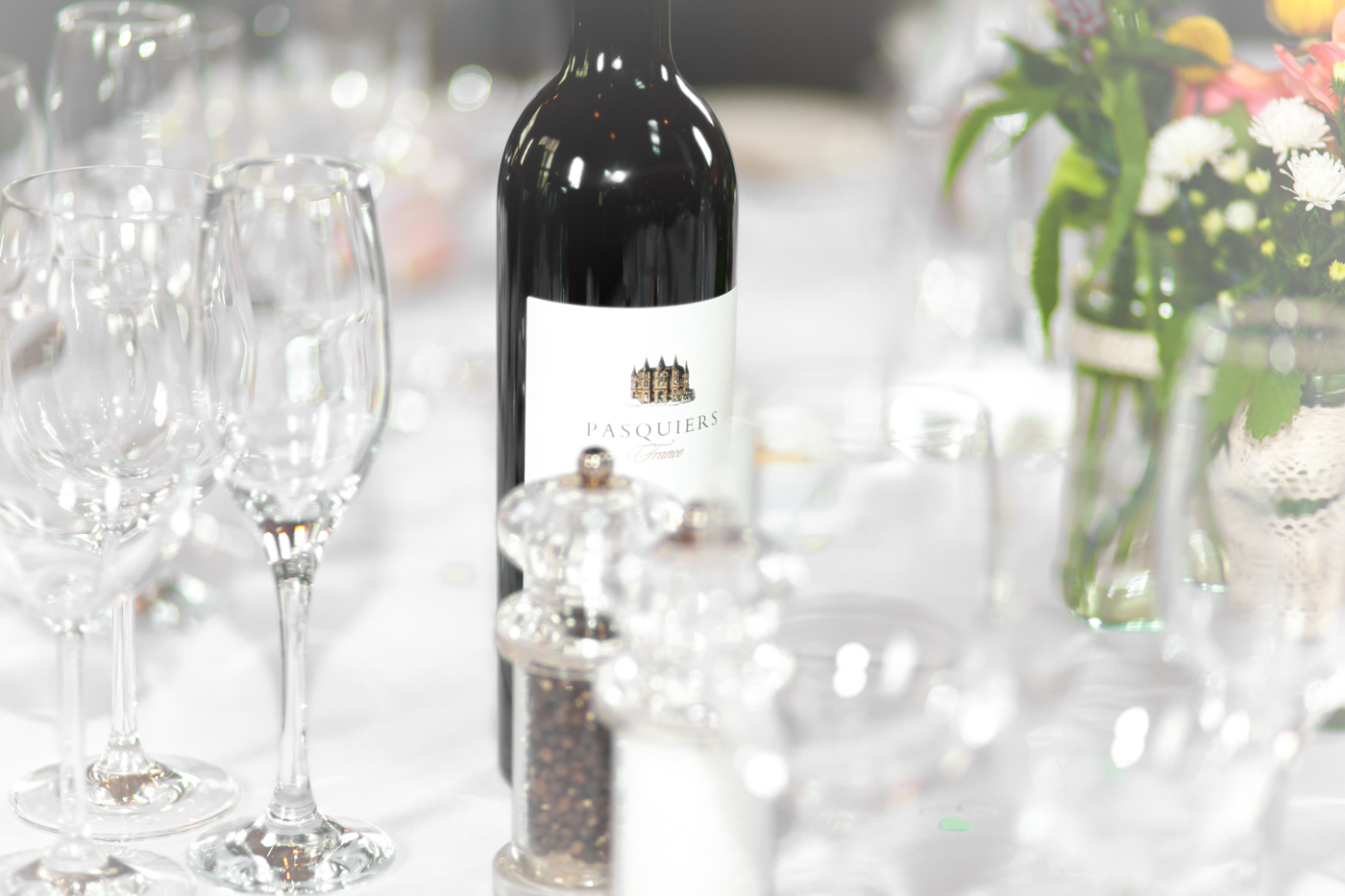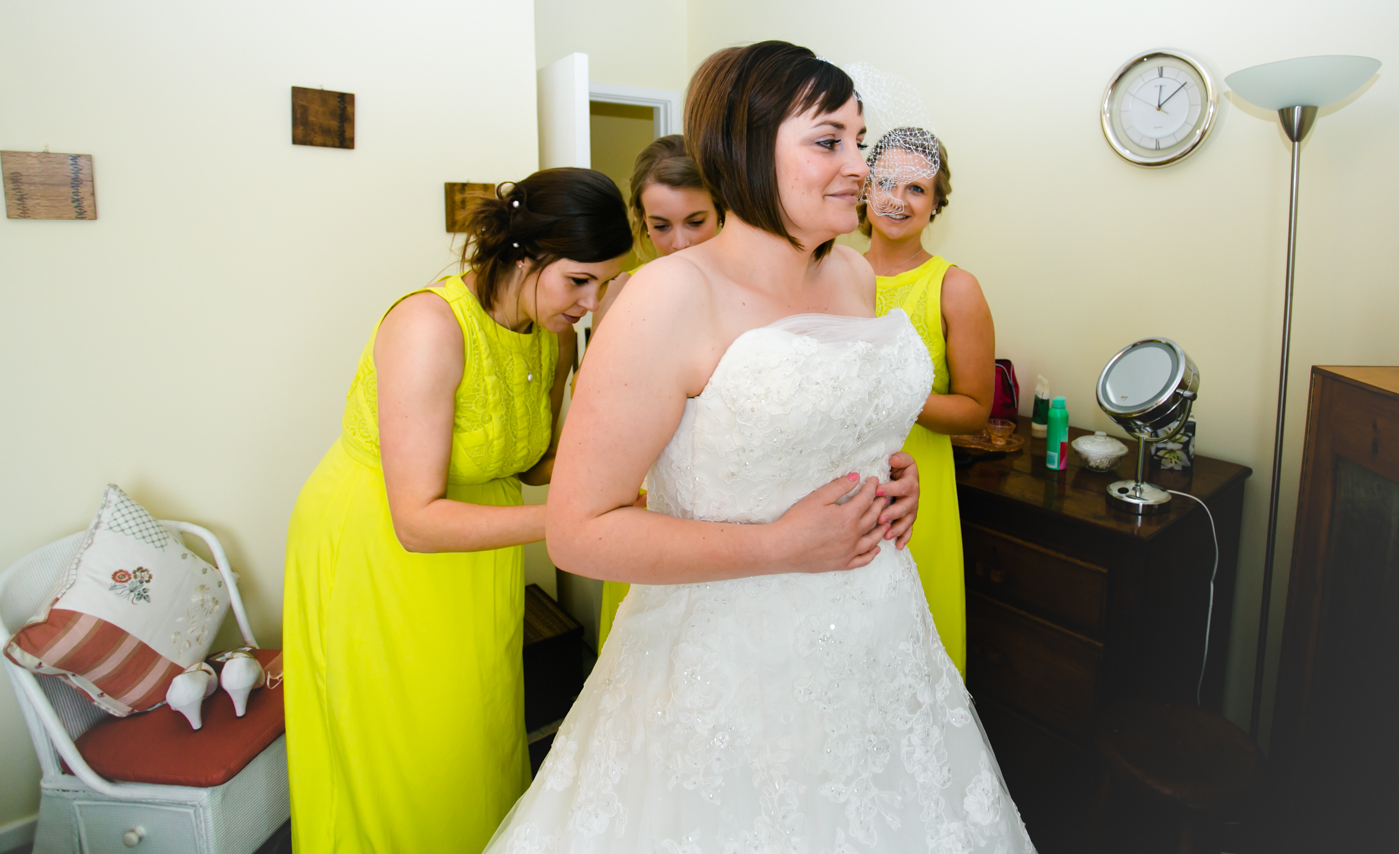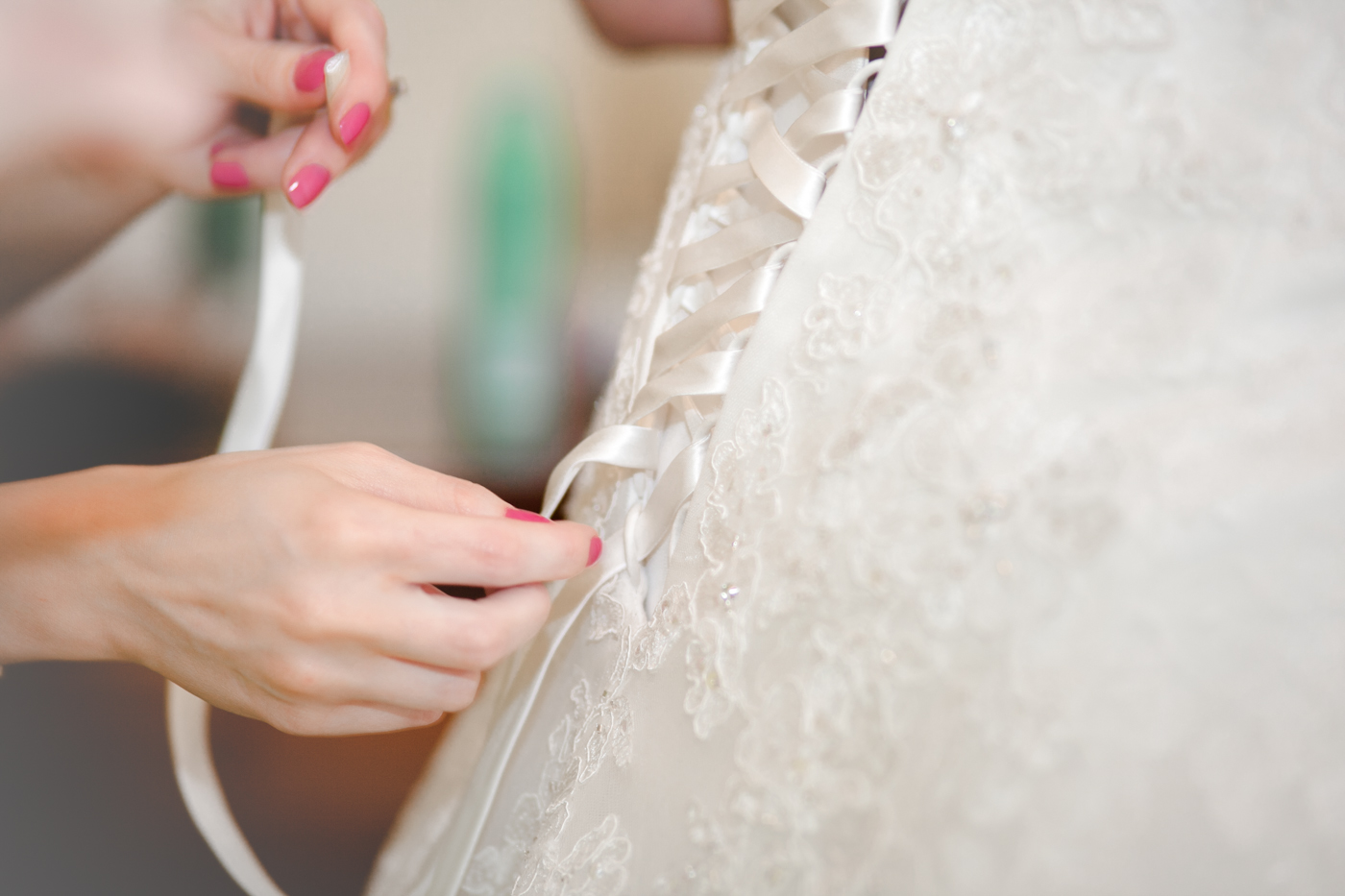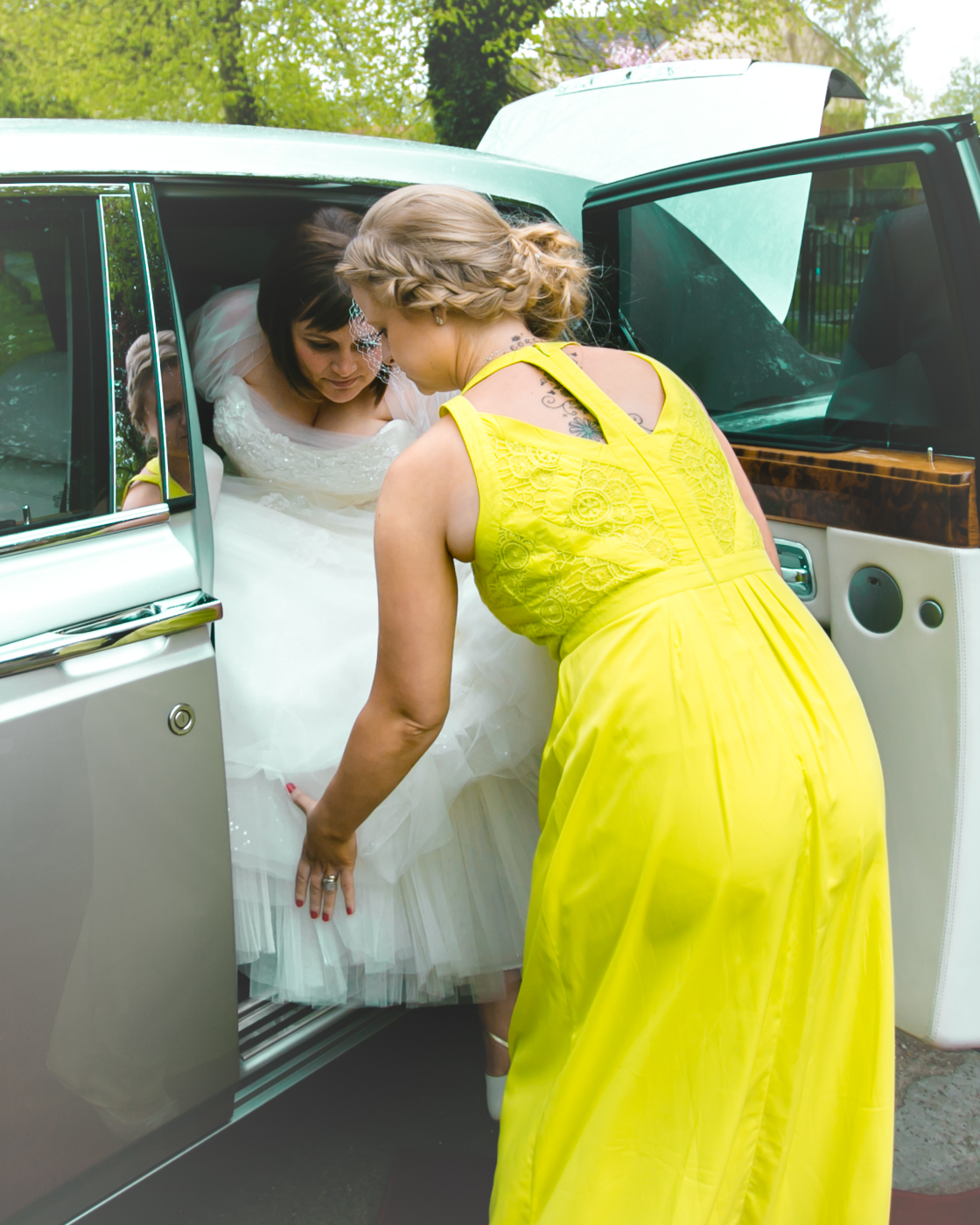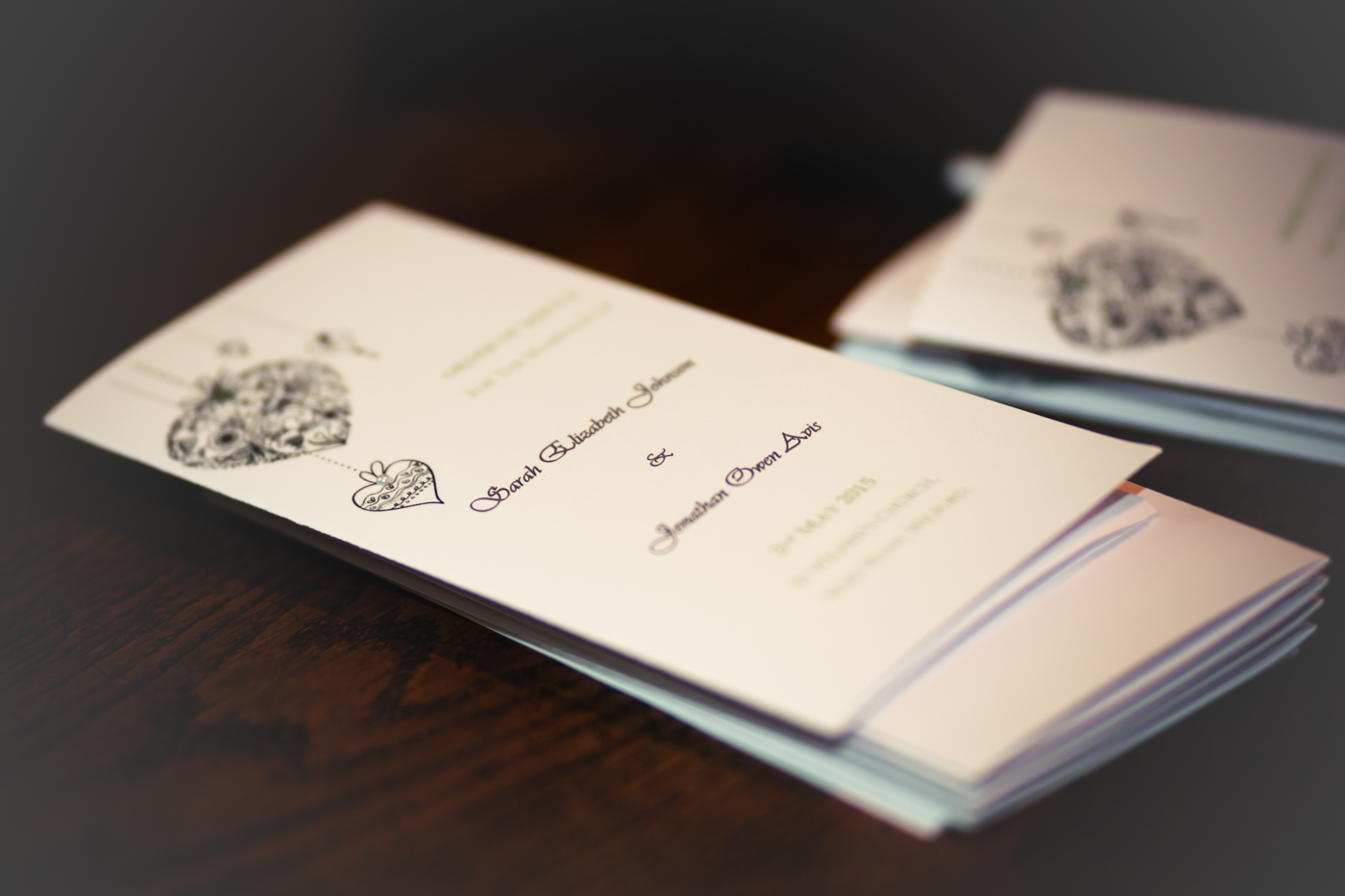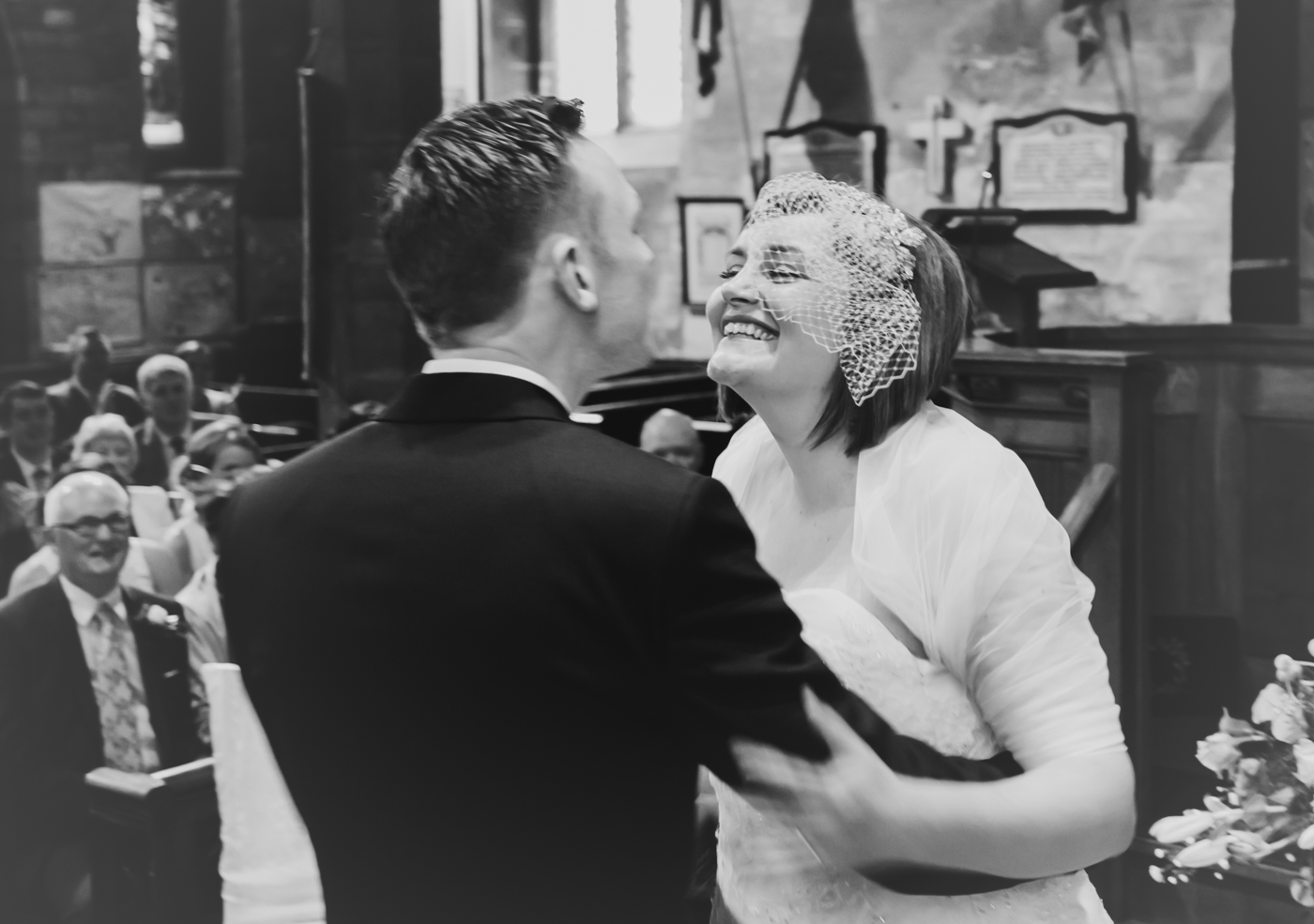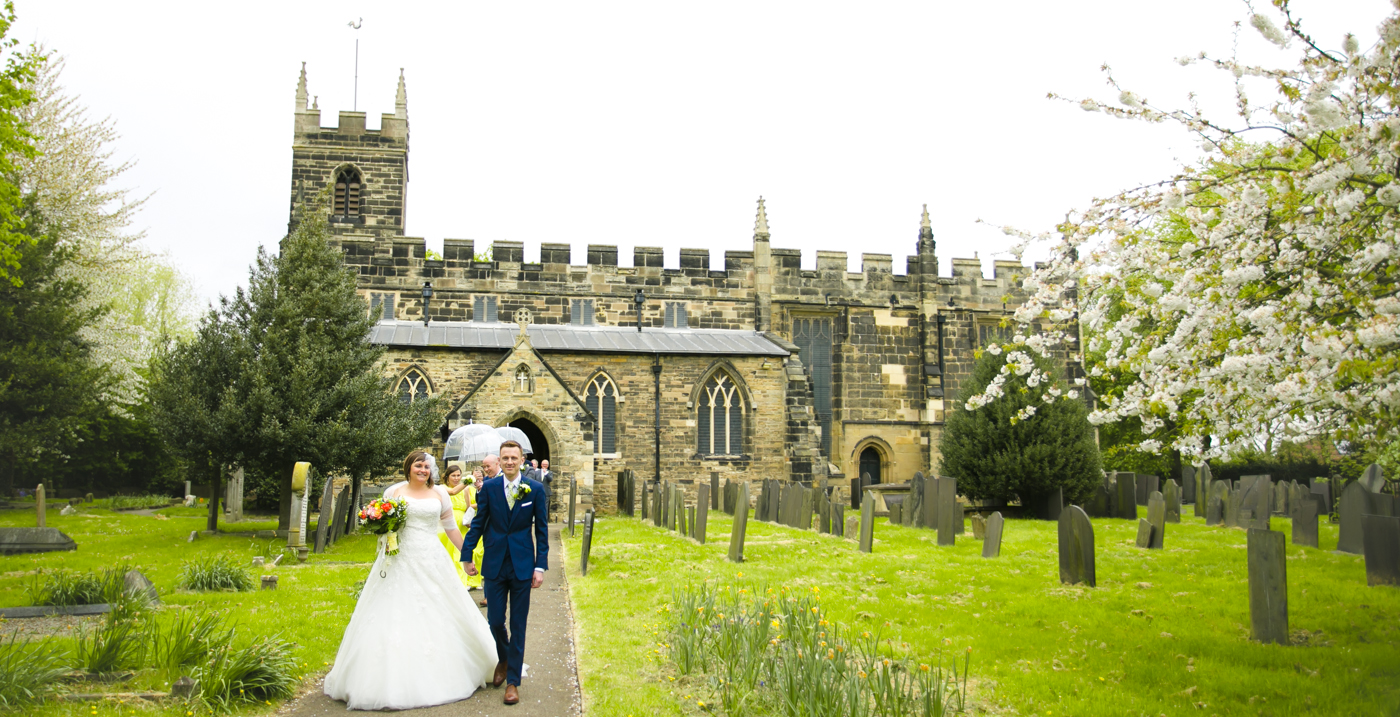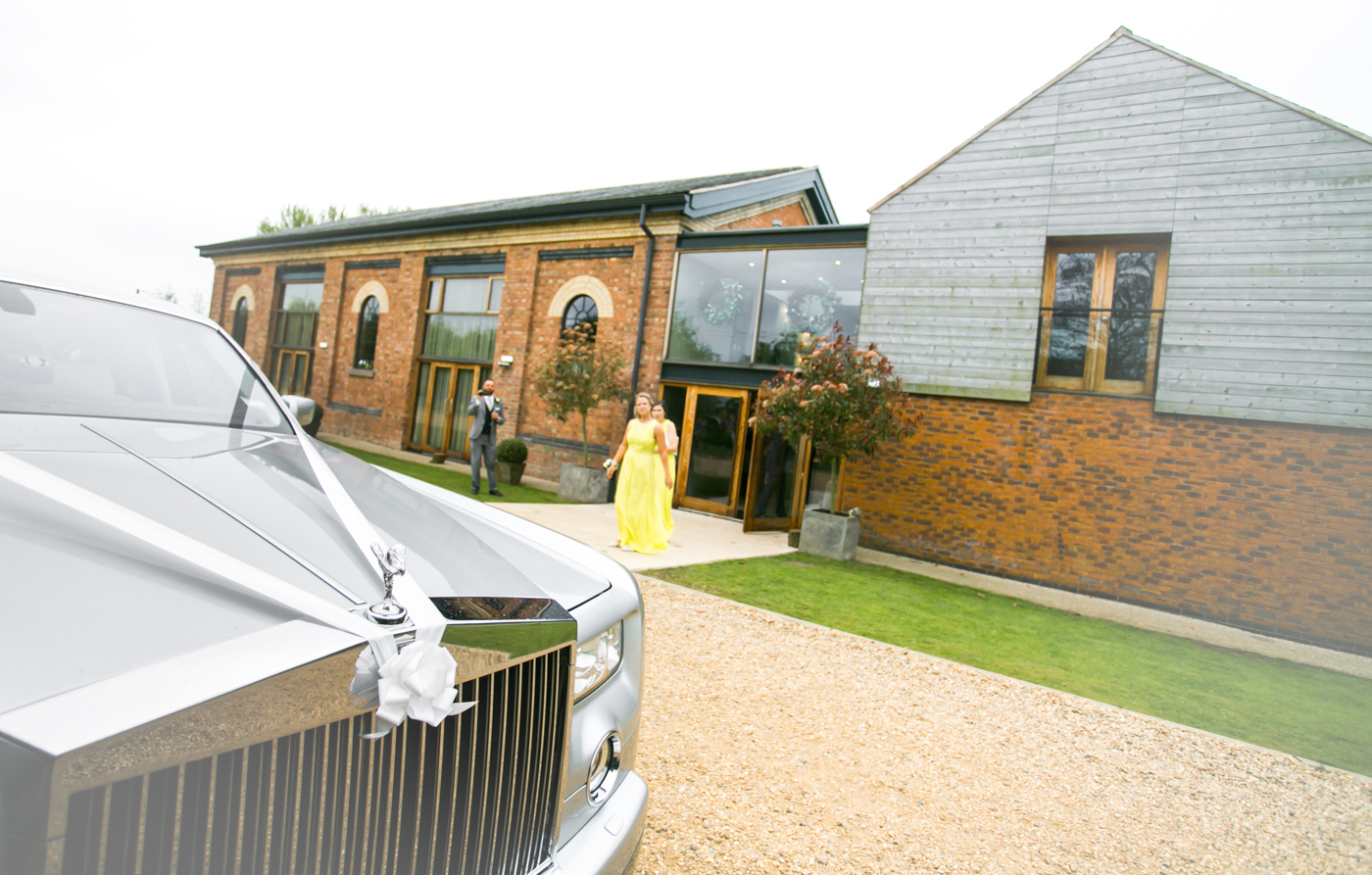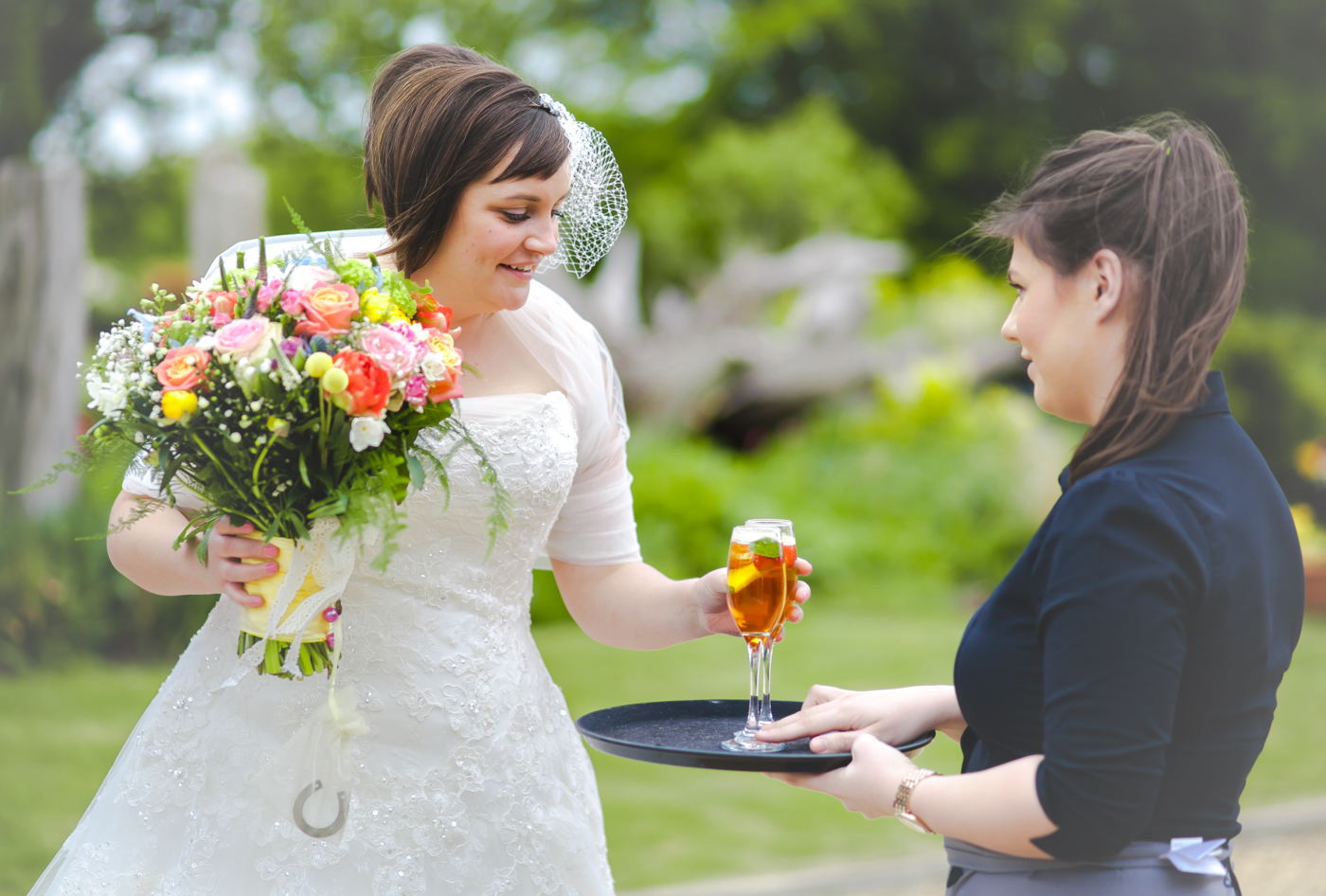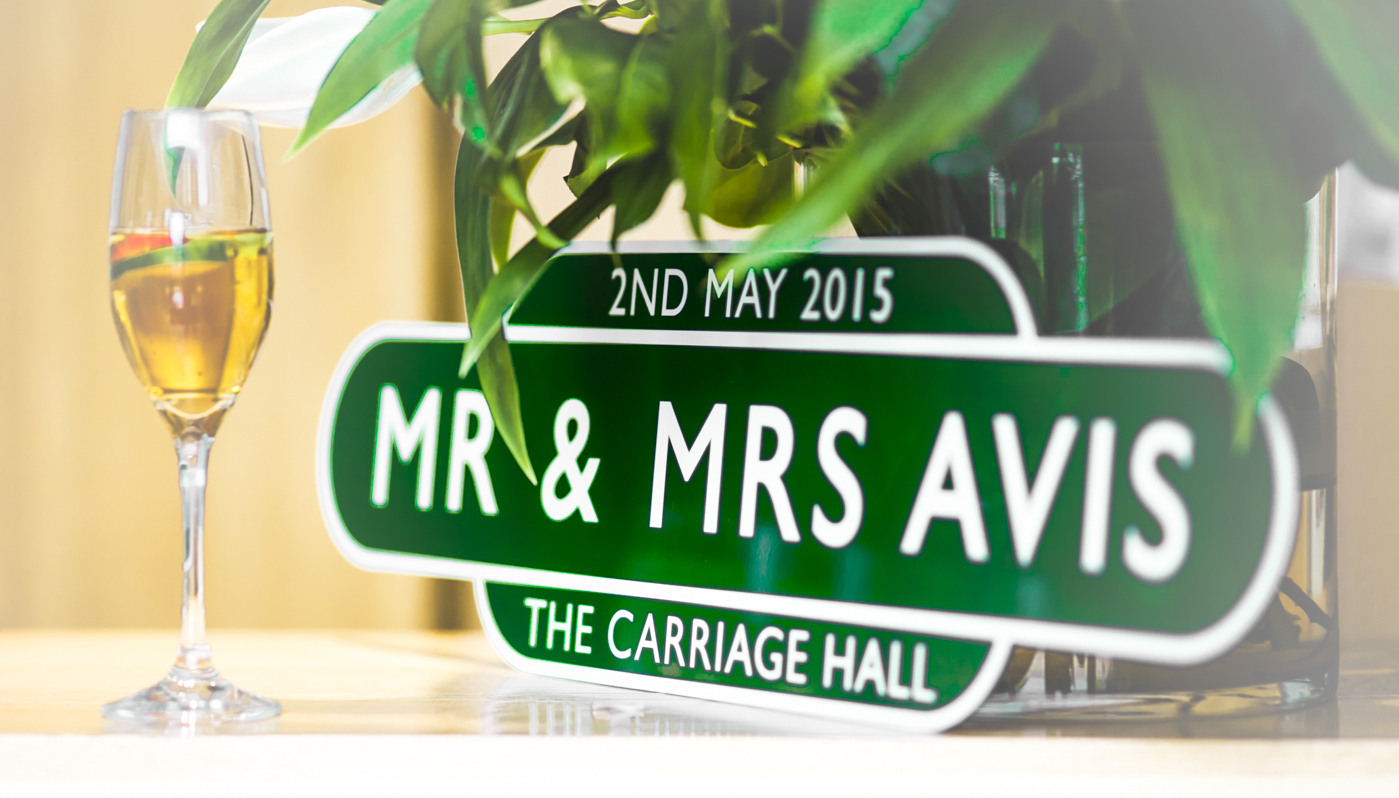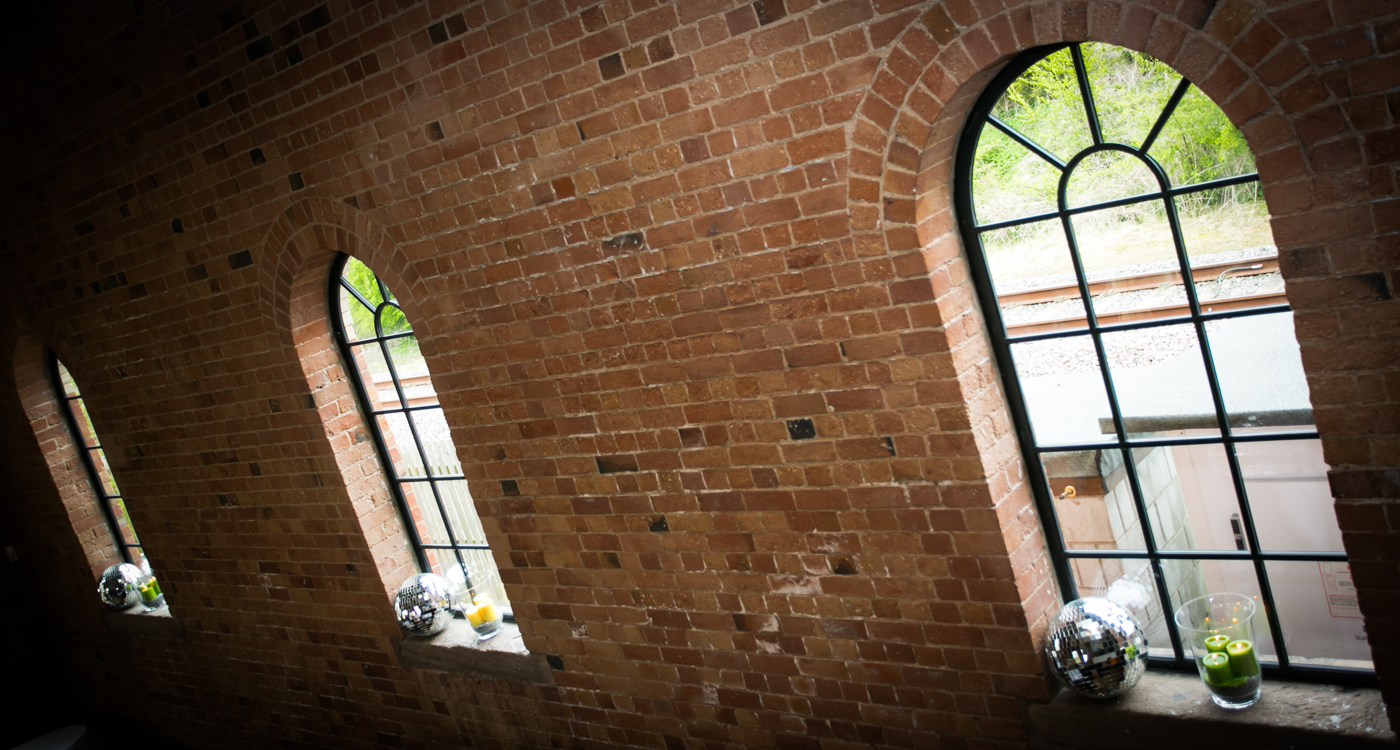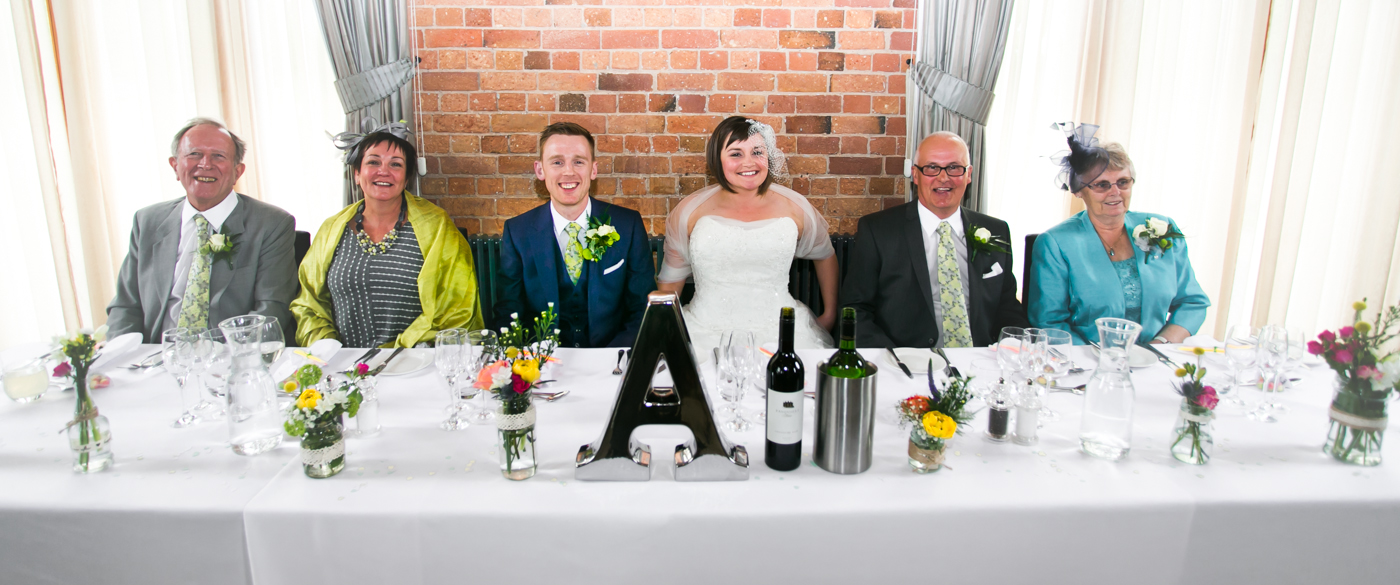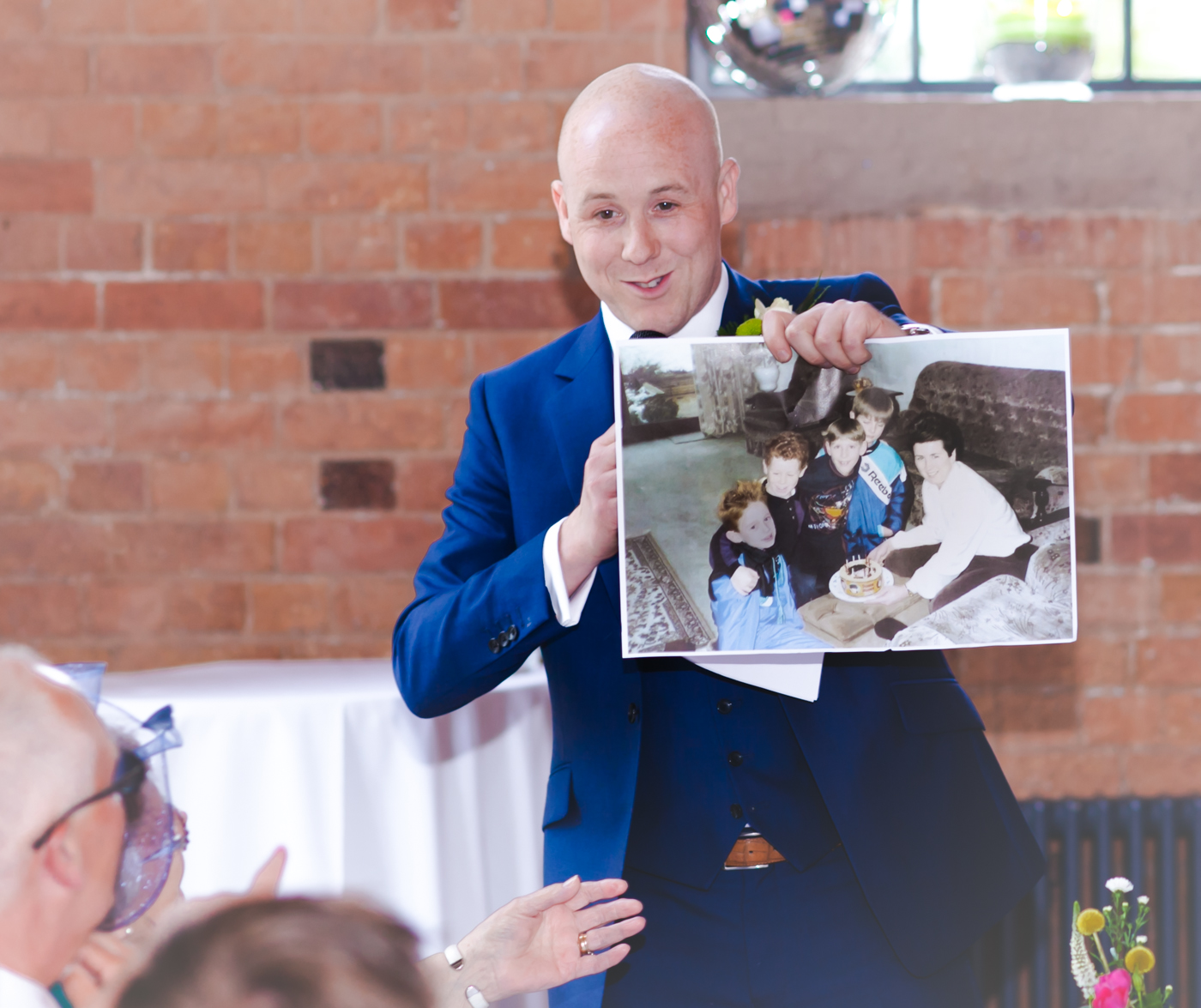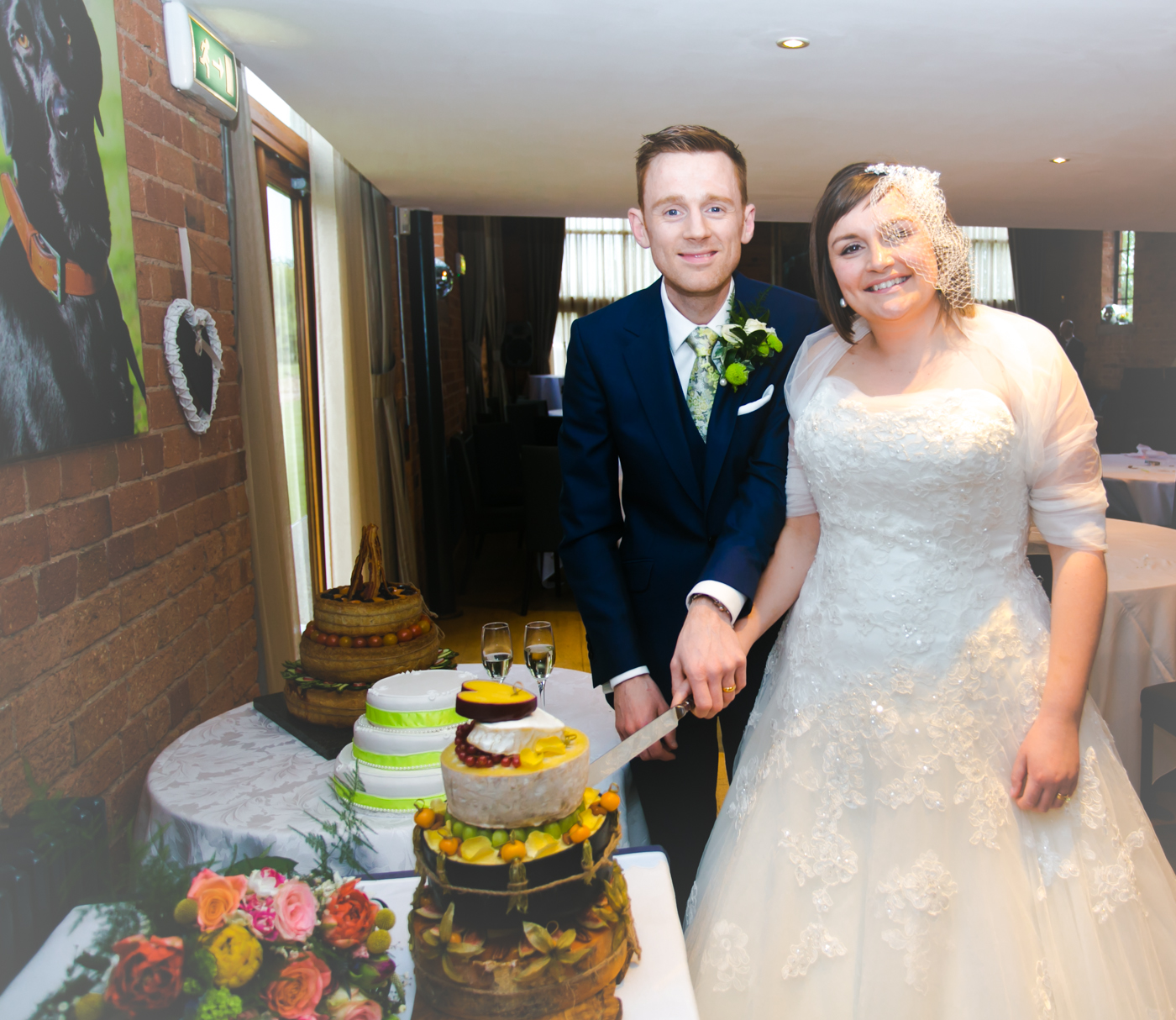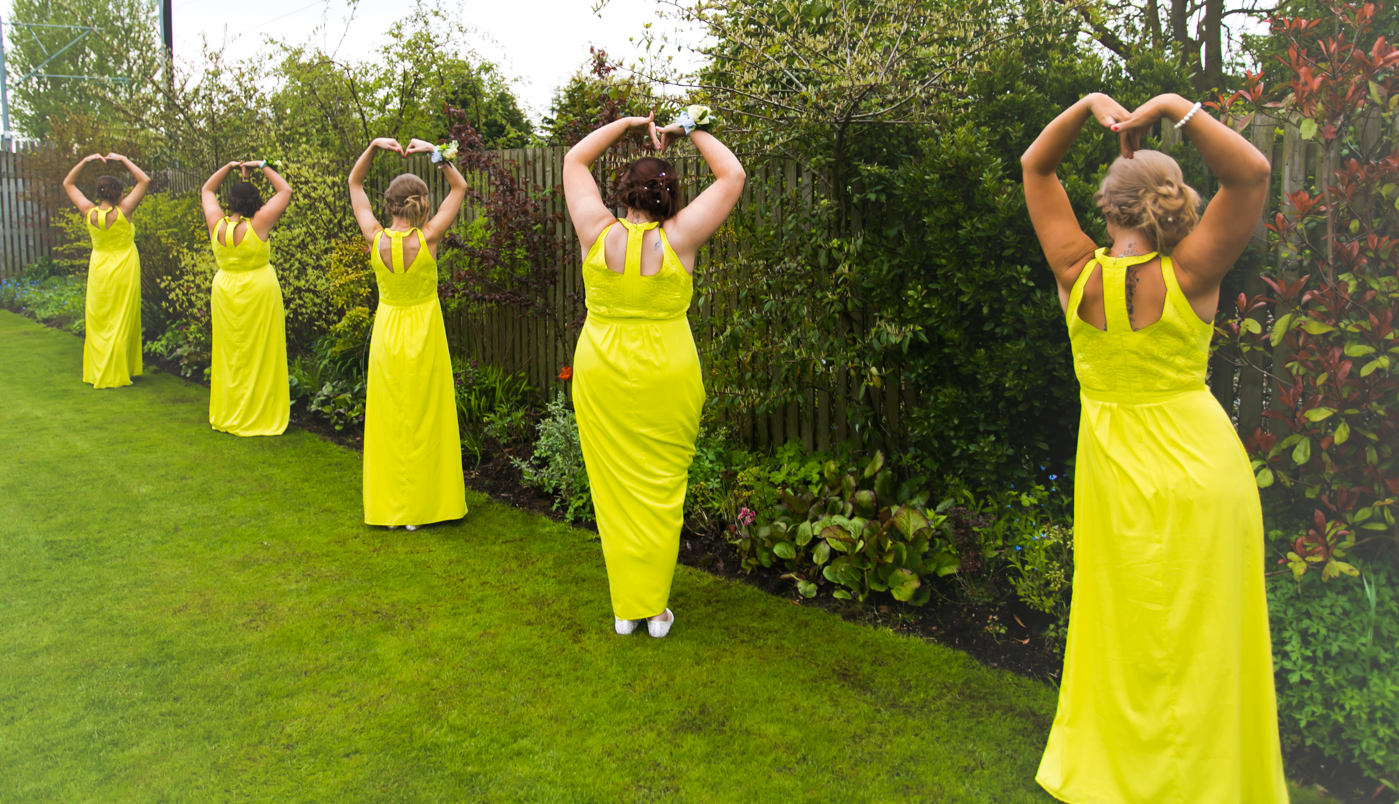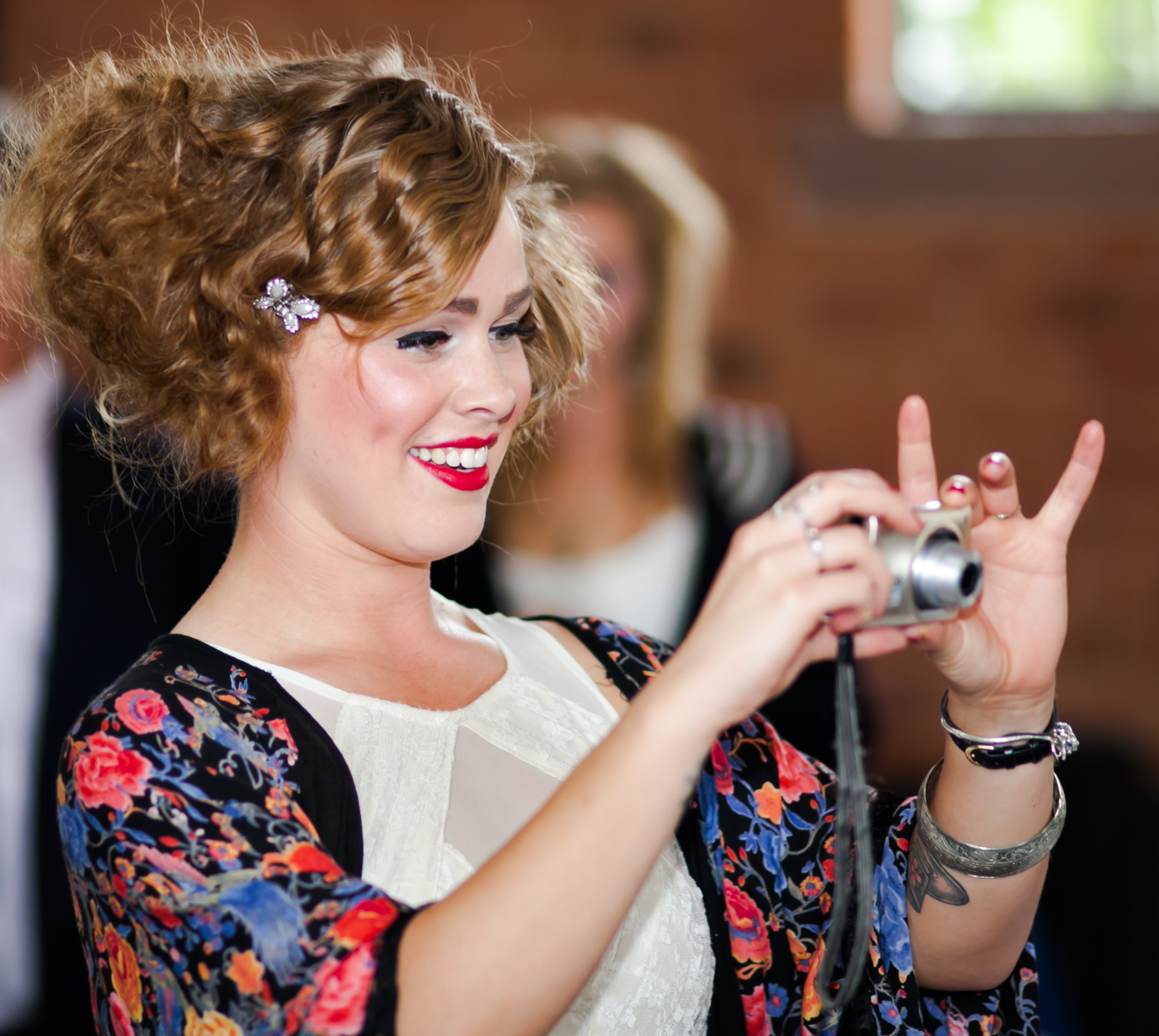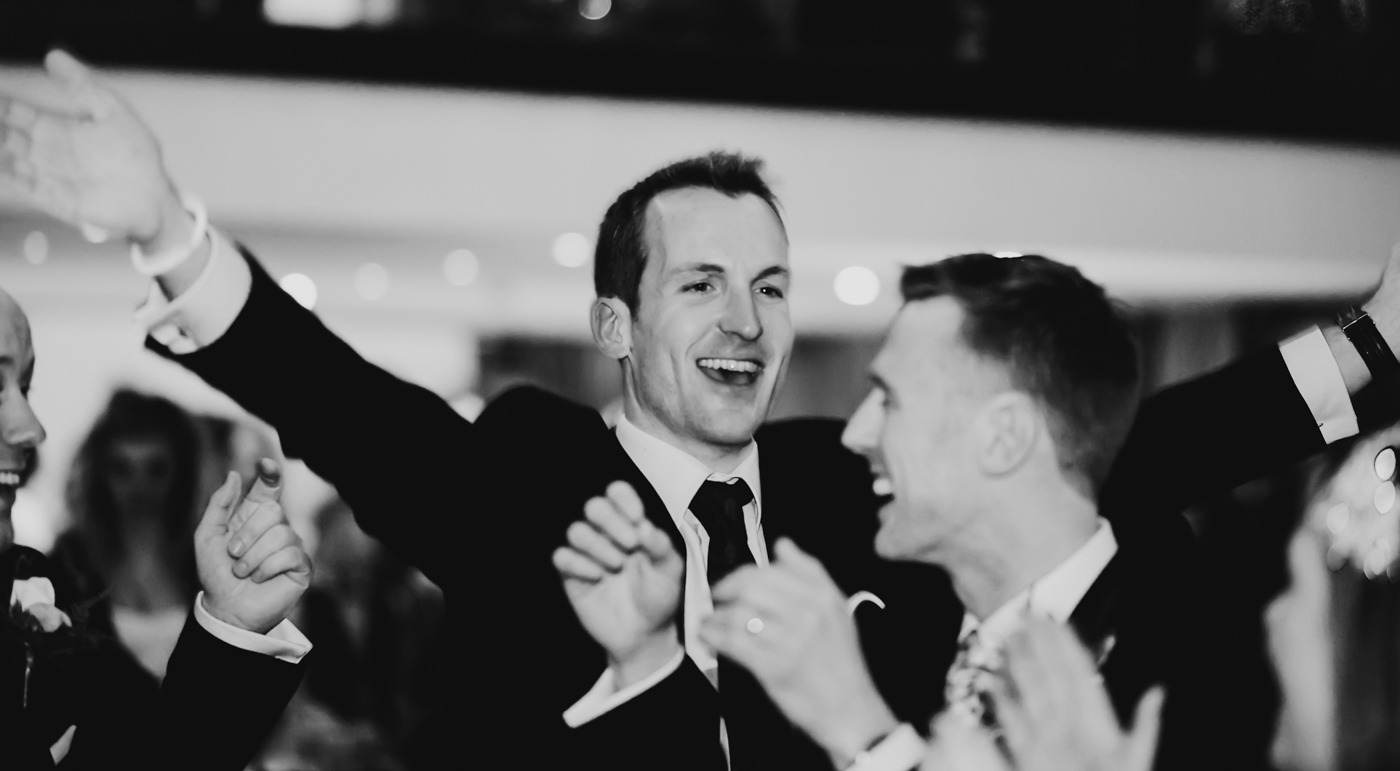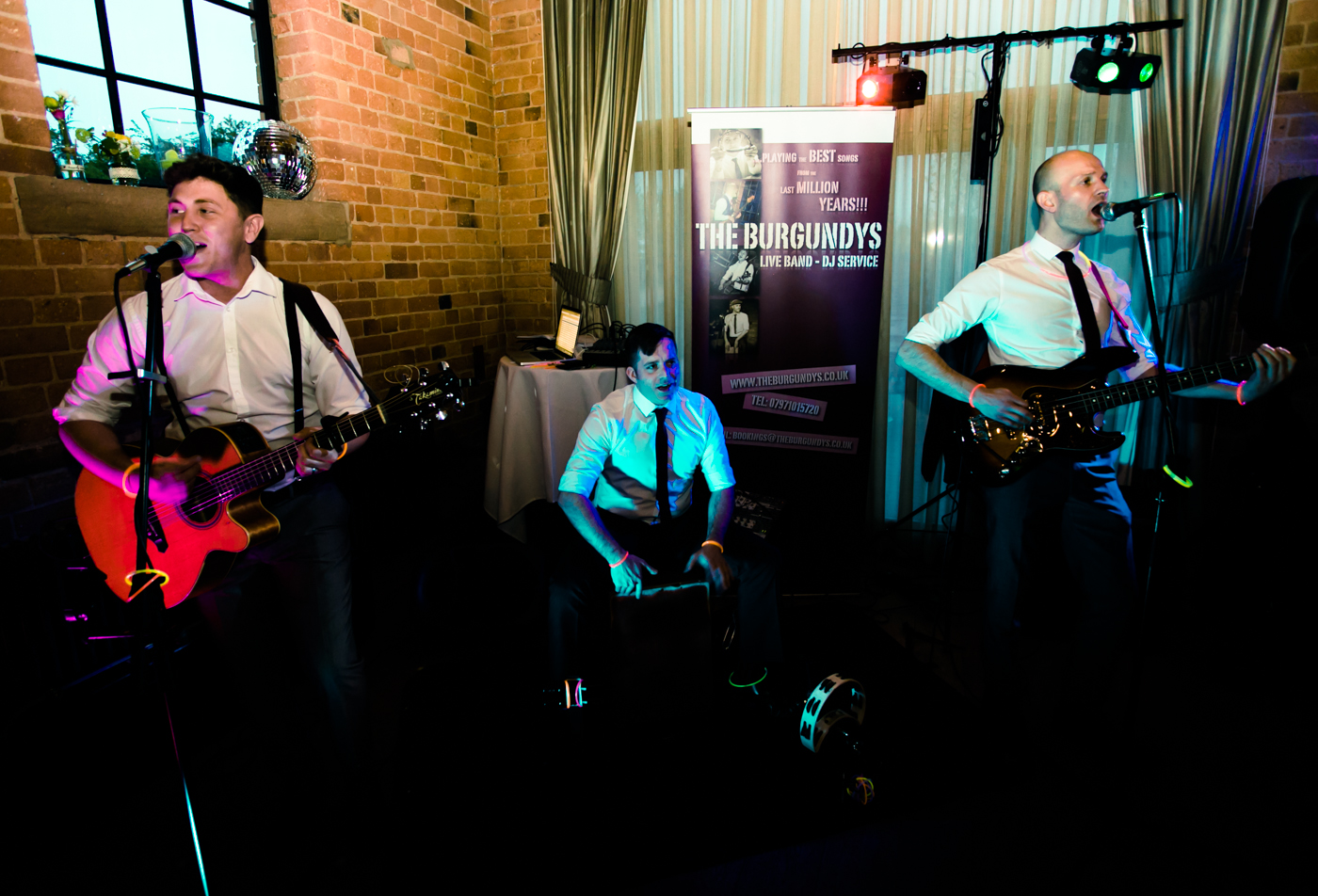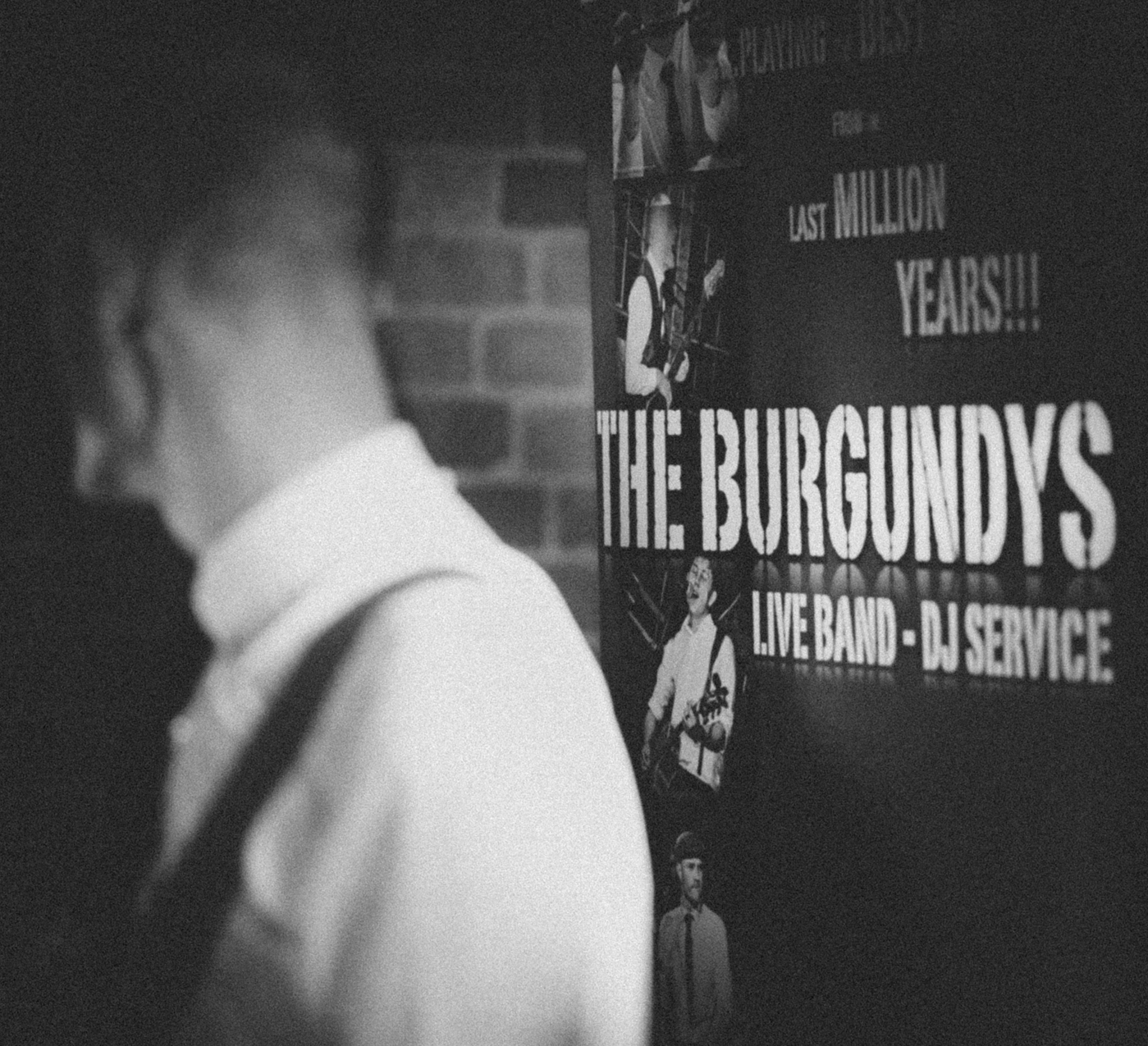 About The Carriage Hall, Plumtree
Whether you are looking for a stylish and individual wedding venue, an inspiring setting for a business meeting or somewhere to host a spectacular party, The Carriage Hall offers contemporary style in a striking restoration. What was once the old Plumtree station goods shed has been restored and converted by the Perkins Family to create Nottingham's most striking and unique function space.
Set within its own grounds with wonderful rural views, The Carriage Hall promotes genuine service, outstanding menus and excellent facilities housed within a beautifully furnished building.
The Carriage Hall has been licenced for Civil Marriages and Civil Partnerships and offers the perfect venue for your wedding. Whether you are looking for an intimate gathering of family and friends or a more large-scale celebration, the flexible layout of The Carriage Hall, with the Saunders Room, Mezzanine & Main Hall provides a truly unique space for your special ceremony.
THE TALENT INVOLVED
Photographer: www.markpugh.com
Bride Wedding Dress Designer: Sophia Tolli - Poppy. www.sophiatolli.co.uk
Purchased from (boutique): The White Room - Southwell. www.thewhiteroomsouthwell.co.uk
Bride's Shoes: Rachel Simpson. www.rachelsimpsonshoes.co.uk
Hair Stylist: Rosie - friend of the bride.
Makeup Artist: Bride
Bride's Jewellery: 'Something borrowed' from the mother of the bride.
Bridesmaid's Dresses: Warehouse. www.warehouse.co.uk
Bridesmaid's Shoes: New Look. www.newlook.com
Groom's Formal Wear: Reiss. www.reiss.com
Groom's Shoes: Loake. www.loake.co.uk
Wedding rings purchased from: Trinity Goldsmiths Nottingham. www.trinitygoldsmiths.com
Ceremony venue: Church: St Wilfrids Church, Wilford. www.wilford.org
Reception venue: The Carriage Hall, Plumtree. www.perkins-family.co.uk/the-carriage-hall.tch
Stationery / Wedding Invitations: Handmade by bride and groom
Table accessories: Handmade bags of sweets and glow sticks as favours. Jam jar flowers.
Transport / Wedding Car Provider: Cupid Carriages. www.cupidcarriages.co.uk
Florist: The Flower Room - Radcliffe on Trent theflowerroom.co
Caterers: Perkins.
Wedding Cake: Delilah Nottingham. delilahfinefoods.co.uk
Musicians / DJs: The Burgundys. www.theburgundys.co.uk