Mark Pugh loved everything about Chris and Abi's wedding at Kedleston Hall in Derbyshire, UK.

The combination of both grand stately home and chic marquee complimented their personalities perfectly.
Kedleston Hall is magnificent.
The couple had a beautiful wedding ceremony within the hall, and then opted for a James Bond themed styled marquee reception situated next to the hall. They requested MP's photography coverage commence at Kedleston Hall and did not want their morning bride or groom preparations captured, which was absolutely fine as Mark Pugh was able to join in the fun at their wedding venue instead.

The flowers and marquee reception styling was provided by multi-talented Michele Gledhill, whose attention to detail was impeccable.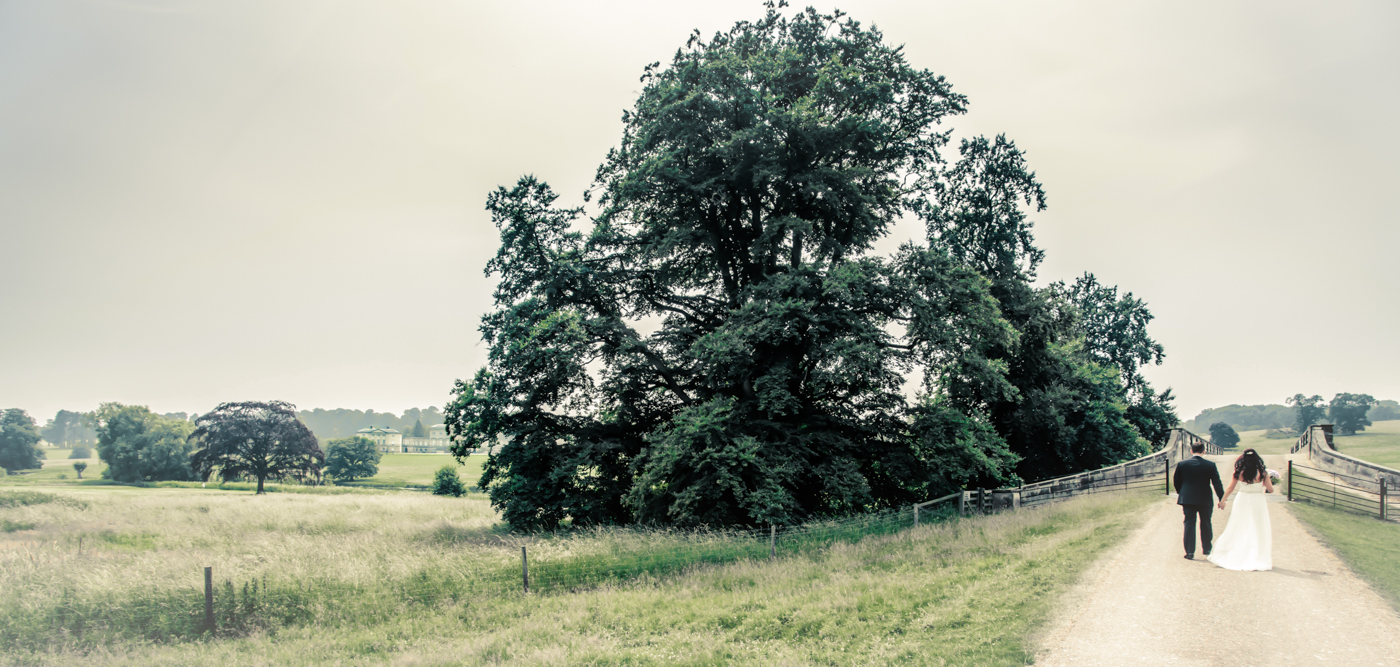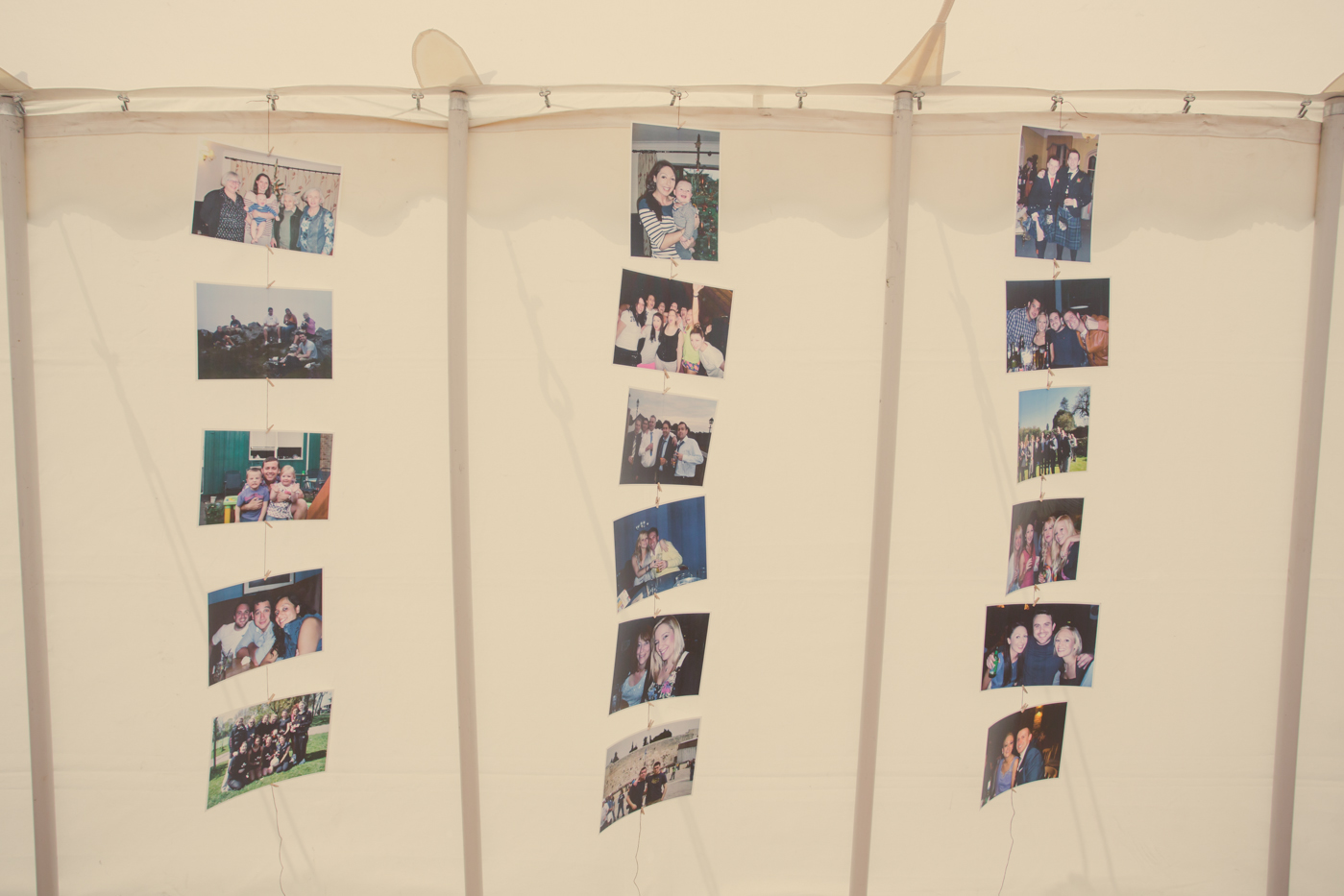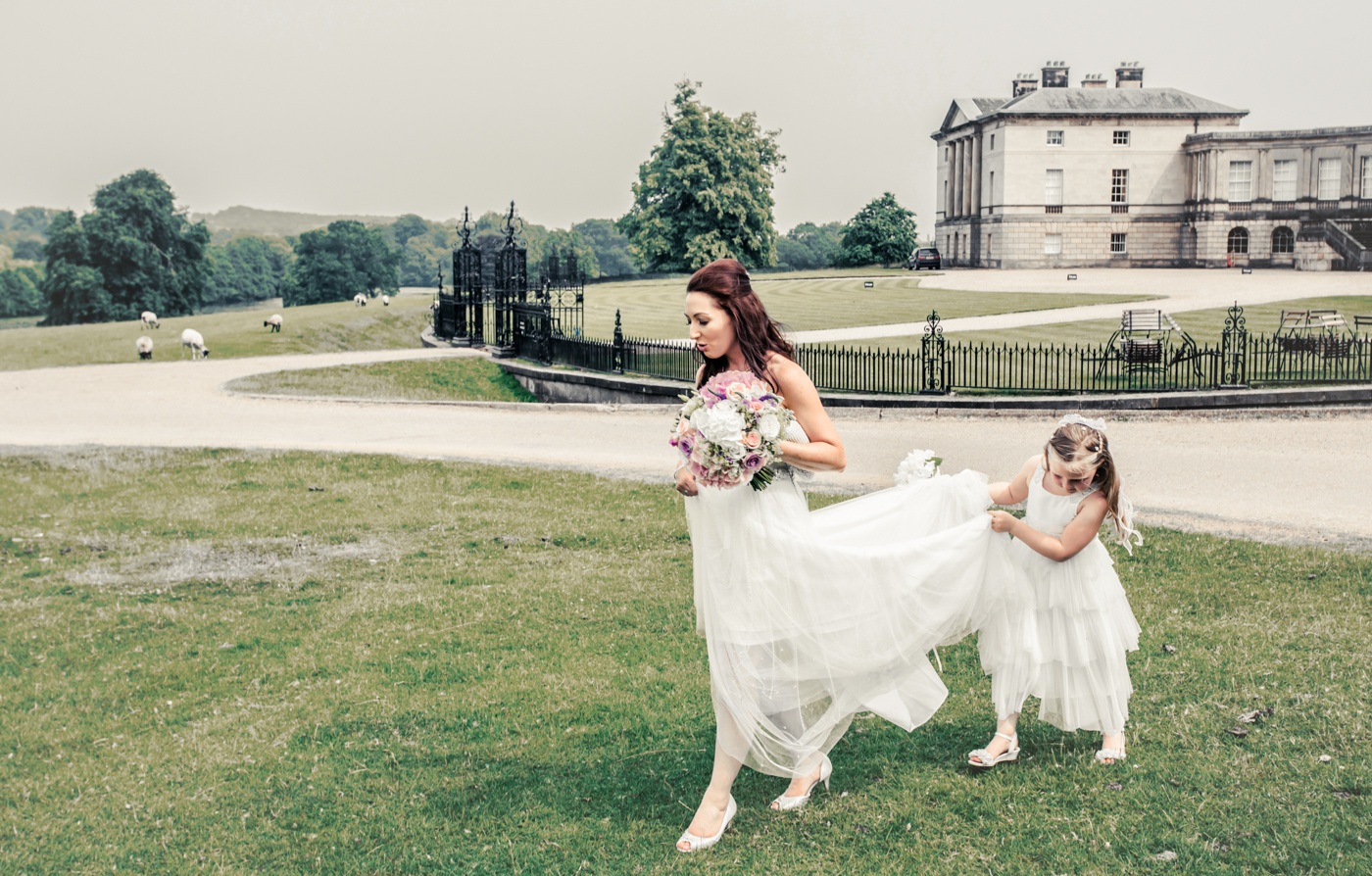 THE DAY OF THEIR WEDDING
It is safe to say that groom Chris is very much a hands-on person.

When Mark Pugh arrived on-site, we found groom Chris inside the marquee where he was personally putting the finishing touches to the venue for his wedding reception with only a short time to go before he was due to get dressed to get married.

Michele Gledhill was on-hand to ensure that all of the flowers and table decorations were perfect, and The Red Olive Catering Company were busy preparing the food and bar for the reception.

Mark Pugh captured candid photographs of the guests arriving as they made their way into the hall for the ceremony. There was a hushed atmosphere as Chris waited for Abi to walk down the isle. After only a few brief moments, Simply Strings struck-up, and beautiful music wafted through the huge domed room as Abi made her way down the isle arm-in-arm with her father.

After they exchanged vows, and signed the registers in the adjacent drawing room, all of their guests adjourned to the balcony at the rear of Kedleston Hall for a champagne reception with more beautiful string music in the background by Simply Strings.

Whilst their guests were enjoying their drinks, Abi and Chris departed for a brief moment for a few formal photographs with their wedding car provided by I Do Wedding Cars.

With the happy couple safely returned to the party, there was time for a large group photograph before walking to their beautiful reception marquee for the wedding breakfast.

One side of the marquee was removed to allow the guests to look out over Kedleston's hundreds of acres of parkland, river and unspoilt English countryside. The weather was beautiful.

After speeches, the time had come to exchange gifts, and Chris had a highly unusual present for Abi. It, or rather, he, was Winston the puppy! The whole marquee gasped as Winston popped out of his box.

With the wedding breakfast over, the wonderful talented award-winning entertainer Paul Martyn arrived to provide live saxophone and DJ entertainment. Whilst Paul was entertaining the crowd, Blackjack Fun Casino were continuing the James Bond theme with roulette and blackjack.

With hot, sunny weather, it was difficult to imagine a more perfect day, and MP was privileged to be involved in the very special wedding of a lovely couple.

Their fine art wedding photography collection contains over 500 images, and it has been difficult to share a small selection. However, we have decided to share 200ish images on behalf of www.markpugh.com and these can be viewed below.

As always, enjoy.
ABOUT THEIR WEDDING VENUE KEDLESTON HALL
Designed for lavish entertaining and displaying an extensive collection of paintings, sculpture and original furnishings, Kedleston Hall is a stunning example of the work of architect Robert Adam.

The Curzon family have lived there since the 12th-century and continue to live at the Hall. Lord Curzon's Eastern Museum is a treasure trove of fascinating objects acquired on his travels in Asia and while Viceroy of India (1899 to 1905).

The Hall was used as a key location for 'The Duchess', the recent Hollywood blockbuster.

THE TALENT INVOLVED
Photographer: Mark Pugh www.markpugh.com assisted by his Consultant, Pam.
Brides dress: Alfred Angelo ivory and silver vintage dress purchased from Tiffany Jordan
Brides shoes: Rainbow Collection
Hair: Sassy Brides
Florist and Venue Styling: Michele Gledhill
Transport: I Do Wedding Cars
Bridesmaid's Dresses: Alfred Angelo
Groom Attire: Hugo Boss
White Guest Message Frame: Product hand-crafted and provided by www.markpugh.com
Catering: Red Olive
Ceremony musician: Simply Strings
Entertainment / Evening DJ / Musician: Paul Martyn
Linen: Executive Linen
Casino: Blackjack Fun Casino
Honeymoon destination: China and Bali organised by travel consultants: Kuoni, Nottingham
If you would like to book Mark Pugh to capture your wedding - view his 'Price Options' or complete the form below.