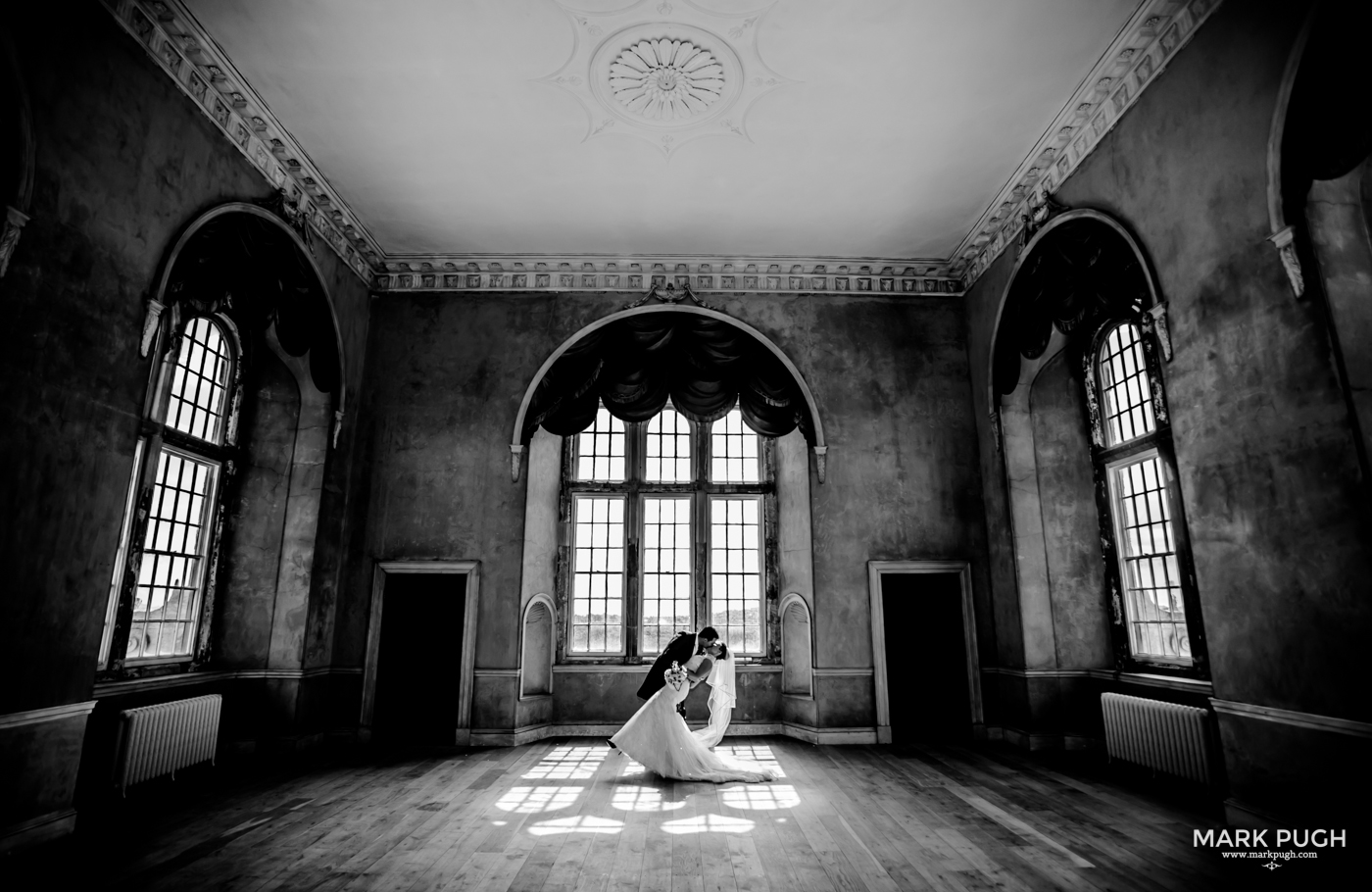 How would you spend the morning of your wedding day? Doing your hair? Finalising wedding details?

What about washing your car?

That's what Peter was doing when MP joined him for his Groom Preparations on the day of his wedding to his beautiful wife to be Laura.

When MP asked him whether he was nervous ahead of his special day, he replied "I know I have made the right decision, so there is nothing to be nervous about." Everything had been taken care of, so he thought he would spend a few minutes polishing his car to perfection.

Over at Laura's parent's house, bridal preparations were going swimmingly in their conservatory. Hair stylist Ashleigh Turner was busy putting the finishing touches to everyone's hair, whilst the prosecco flowed. MP took time to photograph Laura's Justin Alexander gown, Rainbow Club Couture shoes, and all those little details that are often overlooked at a wedding. With Laura safely inside her gown, her father entered the room and could barely conceal his tears of emotion. It was a beautiful moment, and one we will never forget.

But now, the time had come to depart for the wedding venue, Nottingham's Wollaton Hall.

Wollaton Hall and Deer Park holds a special place in the heart of anyone who has ever lived in or around Nottingham. Owned by the City of Nottingham, this spectacular Elizabethan mansion was chosen by Director Christopher Nolan as Wayne Manor in the Hollywood Blockbuster, Batman: The Dark Knight Rises.

Since the film was made, the venue has become something of a Mecca for Batman fans who travel from around the world to see this imposing building for themselves. For tourists and locals, access to the Hall and grounds is completely free-of-charge.

As the final guests took their seats, Laura then arrived at the Hall with her father in a 1968 Classic Old English White Daimler V8 named 'Olivia', supplied by Award-winning wedding transport provider Dennisson Classic Cars. She stepped out into the brilliant, bright May sunshine with support from Jo who ensured her Justin Alexander gown was protected at all times. After a brief chat with the registrar, Laura took the short walk up the stairs to the gorgeous ceremony room where Peter was waiting for her at the end of the aisle.

Accompanied by her father, Laura took the final few steps towards the front of the room whilst Peter looked, dare we say, a little nervous! :-) After a lovely ceremony with beautiful readings, the wedding party went outside for a brief set of formal photographs against the backdrop of one of the most impressive houses in England.

As ever, Jo from Dennisson Classic Cars was on hand to assist us with the formal photographs, ensuring that the car was positioned perfectly for each shot.

Thank you Jo.

With the formal photographs completed, we all departed for the reception venue, a stunning marquee near the river in Burton Joyce, near Nottingham.

To say the marquee was a labour of love is something of an understatement. Each set of cutlery had been tied together with florals and string. Each man at the reception had their own bottle of beer, which had been personalised with a name tag, again, tied on to the bottle with string by hand.

Peter's employer had donated two very large wooden cable drums. These were flipped onto their sides, sanded down to perfection and served as giant tables. One table held the main cake with a postbox for people to post special love-heart messages into. Another table contained a tower of cheeses made into a beautiful 'cake'. In addition, each table had their own hamper basket to enjoy.
The decor, attention to detail and sheer scale of their wedding was deeply impressive.

Mark Pugh had such fun with Laura and Peter, and we hope that this special collection of image previews goes some way to illustrating what a wonderful day everyone had - all a tribute to Laura and Peter's exceptional organisational skills.

Below is a mini-collection of 100+ Fine Art images from Laura and Peter's special day. We will share additional previews soon.

As always, enjoy! :-)
If you would like to book Mark Pugh as your Wedding Photographer/Videographer or if you require additional information, then please use the contact form below.